Lindsey Laube (she/her/hers)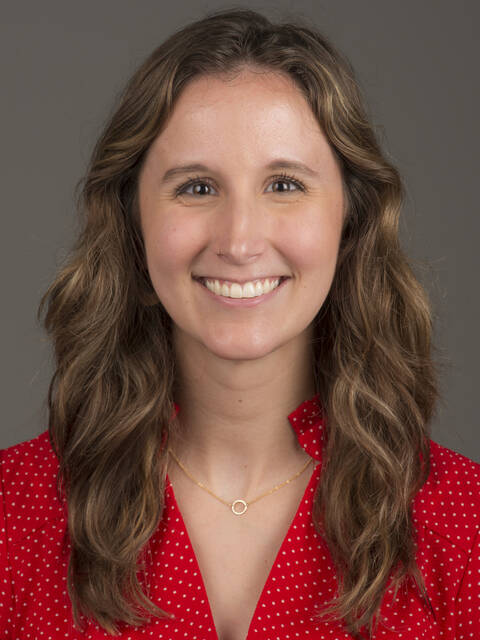 As a proud Blugold Alumni, Lindsey is thrilled to be back on the most beautiful campus. Lindsey is an intern with Counseling Services. She is currently a master's student in the clinical mental health counseling program at the University of Wisconsin–Stout. She has concentrations in alcohol and other drug abuse counseling, eating disorders, and crisis and trauma counseling. She takes a holistic, intersectional, approach to therapy and utilizes Person-Centered, Gestalt, Cognitive-Behavioral, and Relational Cultural Therapy (among others). She is looking forward to broadening her scope and learning new therapy lenses to implement in sessions.
In her free time, Lindsey enjoys spending time with her husband, Ben, and their adorable cat, Maeve. She also enjoyed spending time with friends and family, biking or walking, trying out local coffee shops and cafes, and getting ice cream at Ramones.
Commitment to Equity, Diversity, Inclusion & Belonging
I am grateful for the many forms of lessons and teachers in my life that have aided in my awareness, understanding, respect, and activism for the differences that make us all uniquely, beautifully, human. I have come to realize that life, and individuals, are far from "black and white," and am grateful for the various experiences that have provided me with the opportunity to experience and grow in my knowledge of populations that I may encounter in the clinical setting. As a counselor in training, intersectionality plays a key role in how I interact with clients and how I see the world around me. I greatly look forward to continuing to grow in this area in the days and years to come, both in my personal and professional life.
---