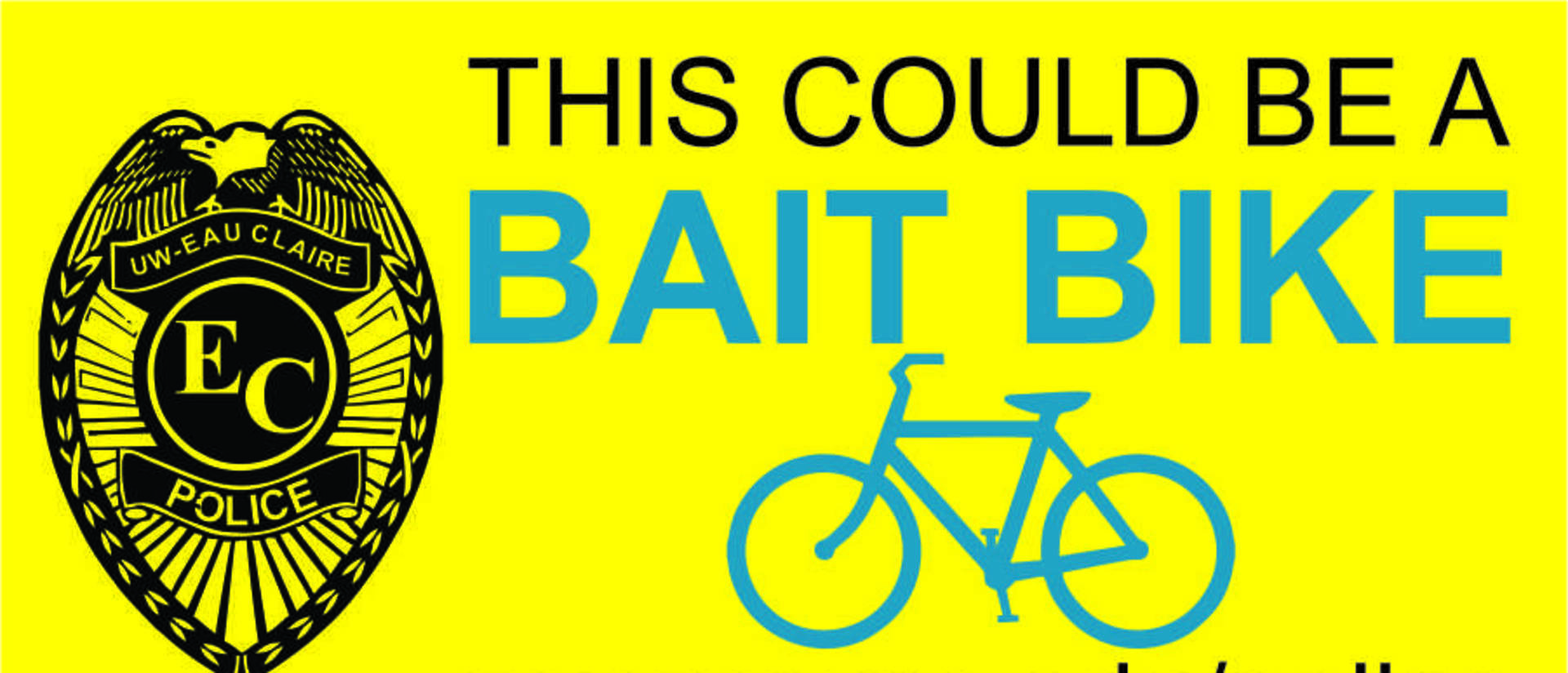 Every year, UW-Eau Claire experiences bicycle thefts from various areas of campus. Securing your bicycle with a quality lock is instrumental in preventing bicycle thefts.
In an effort to reduce these thefts, the UW-Eau Claire Police Department has recently purchased tracking devices to be placed on Bait Bikes. These "Bait Bikes" will be placed around campus. Police are notified when a Bait Bike has been moved and officers are able to track the location of the stolen bicycle. Penalties for stealing a bicycle range from fines of $421.00 to criminal penalties that may result in jail time.
In addition to the tracking devices, the UW Eau Claire Police Department is distributing stickers and pamphlets explaining the program. The "This Could Be a Bait Bike" sticker will be offered for riders to place on their bicycles to act as a deterrent to potential bike thieves.
If you are interested in getting a Bait Bike sticker for your bicycle, they can be obtained free of charge from the following locations:
UW-Eau Claire Police Department (119 Crest Wellness Center)
UW-Eau Claire Housing and Residence Life Office (222 Crest Wellness Center)
UW-Eau Claire Blugold Central (Old Library 1108)