According to its website, the Barron County Economic Development Corp. (BCEDC) is a 501(c)(3) not-for-profit organization that assists individuals in starting new businesses; helps existing businesses to grow; provides training to entrepreneurs; works with education to create career pathways from K-12 to business; and coordinates with other economic development organizations in the region and state to create a stronger economic climate.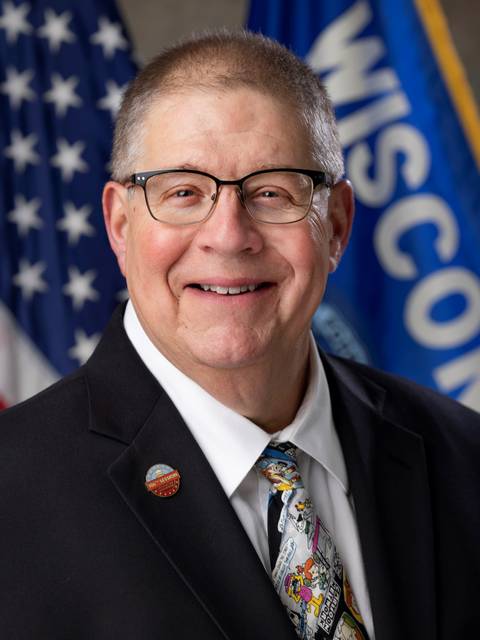 David Armstrong has been director of the BCEDC since 2013. He will present "Filipino Workers in Barron County" during Thursdays at the U Oct. 26 at the University of Wisconsin-Eau Claire – Barron County.
The presentation will be from 12:30-1:30 p.m. in the Blue Hills Lecture Hall in Ritzinger Hall and will be livestreamed at ricelaketv.com.
Armstrong will touch on various types of economic development in the region and the relevance of changing demographics. He also will discuss the role of "place" in our area, the need to change with the times, as well as the impact of COVID-19 and its aftermath.
Armstrong is a self-described "serial entrepreneur" and has started, grown and sold two companies and has purchased a number of others. He has lived in Barron County since 2005 and has served on the Rice Lake City Council.
The Thursdays at the U weekly series is free and open to the public thanks to support from the UW-Eau Claire – Barron County Foundation. Neither seating reservations nor parking permits are needed for campus guests.
In addition to the livestream option, the recordings are archived on the Thursdays at the U webpage.
The next lecture in the series will be Nov. 2, with Paul Billmeyer presenting "Achieving Good Mental Health."
For more information about the series, call the campus at 715-788-6244 or email Dr. Linda Tollefsrud, the series organizer, at tollefla@uwec.edu.