Eleanor Roosevelt has been characterized by many as our most respected first lady. She is best summed up by President Harry S. Truman, who dubbed her the "First Lady of the World." Born into the opulent wealth of America's Golden Age, she would grow from a shy orphan into a confident, driven woman. Annealed by personal tragedy, she would emerge as a champion of civil rights, an author and stateswoman.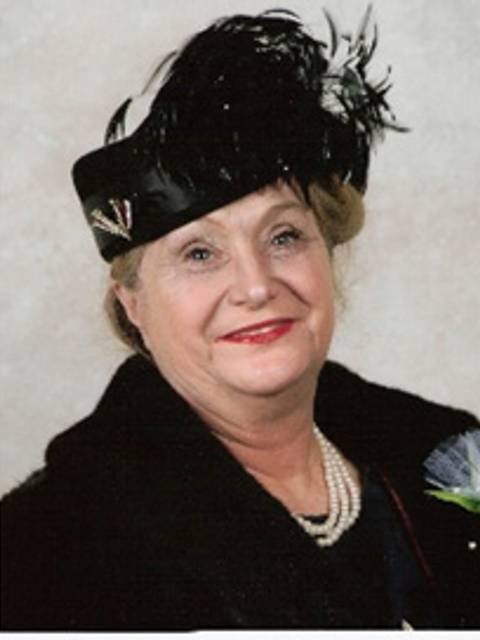 On Thursday, March 9, Jessica Michna of Historical First Impressions theater company will portray Roosevelt — sharing with the audience her tragedies and triumphs — during "Thursdays at the U" March 9 at the University of Wisconsin-Eau Claire – Barron County. The presentation will be from 12:30-1:30 p.m. in the Blue Hills Lecture Hall in Ritzinger Hall and will be livestreamed at ricelaketv.com.
Originally from Pennsylvania, Michna developed a love of history at an early age. She and her family visited many historic sites throughout the U.S. Her school years would find her appearing in various productions, and, upon graduation, several scholarships were offered to further her studies in theater arts.
She opted instead to earn a degree in psychology from the UW System, working for several years as a researcher and lecturer. Her love of theater and history eventually led Michna to found her company, "First Impressions." In 2016 she received the Presidential Service Center's Distinguished Service Award for her riveting portrayals of first ladies.
The "Thursdays at the U" weekly series is free and open to the public thanks to support from the UW-Eau Claire – Barron County Foundation. Neither seating reservations nor parking permits are needed for campus guests. In addition to the livestream option, the recordings are archived on the "Thursdays at the U" webpage.
The next presentation in the series will be Thursday, March 16, with Em Loerzel presenting "Ojibwe Horses and Their People."
For more information about the series, call the campus at 715-788-6244 or email Dr. Linda Tollefsrud, the series organizer, at tollefla@uwec.edu.