The tension between the religious "free exercise" and "non-establishment" clauses of the First Amendment informs the Chaplain Corps' commitment to serving Sailors, Marines and Coast Guardsmen of any or no religious tradition themselves. What are some challenges and critiques that might emerge in accomplishing this mission, given the implications of pluralism? Where has religious facilitation and expression contributed to a country's and its citizenries' fights or flourishing?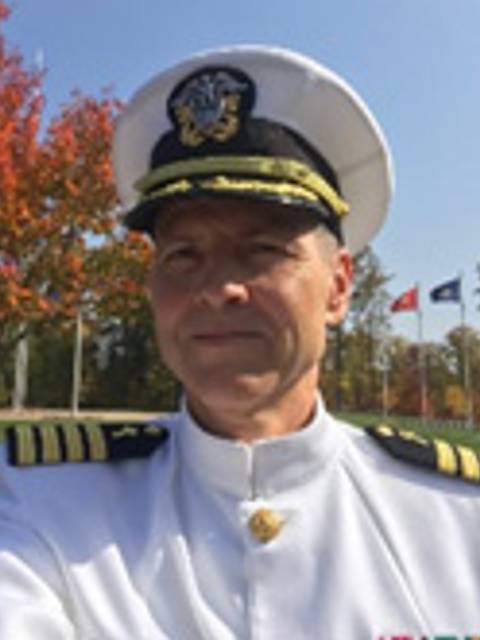 The Rev. Peter Muschinske will explore religious pluralism questions from his experience and perspective as a Navy chaplain during his "Thursdays at the U" lecture March 2 at the University of Wisconsin-Eau Claire – Barron County. The presentation will be from 12:30-1:30 p.m. in the Blue Hills Lecture Hall in Ritzinger Hall and will be livestreamed at ricelaketv.com.
Muschinske has served nearly 30 years as a Navy chaplain, most of those in the Reserve Component and about eight on active duty. From 2007-12 he recruited chaplains and chaplain candidates — students earning the required master's degree, in accordance with their varied faith-tradition — full time across parts of 14 states and prospecting among multiple faith traditions.
He is a graduate of Rice Lake High School, holds degrees from UW-Eau Claire – Barron County, UW-Eau Claire and Luther Seminary in St. Paul, Minnesota, and a certificate of advanced theological studies from Eden Seminary in St. Louis, Missouri.
The "Thursdays at the U" weekly series is free and open to the public thanks to support from the UW-Eau Claire – Barron County Foundation. Neither seating reservations nor parking permits are needed for campus guests. In addition to the livestream option, the recordings are archived on the "Thursdays at the U" webpage.
The next presentation in the series will be Thursday, March 9, with Jessica Michna portraying "Eleanor Roosevelt, First Lady of the World."
For more information about the series, call the campus at 715-788-6244 or email Dr. Linda Tollefsrud, the series organizer, at tollefla@uwec.edu.