What is good mental health and how can it be achieved? Paul Billmeyer, a lecturer in psychology at the University of Wisconsin-Eau Claire – Barron County, will explore this topic during his Nov. 2 Thursdays at the U talk, "Achieving Good Mental Health."
The presentation will be from 12:30-1:30 p.m. in the Blue Hills Lecture Hall in Ritzinger Hall at UW-Eau Claire – Barron County and will be livestreamed at ricelaketv.com.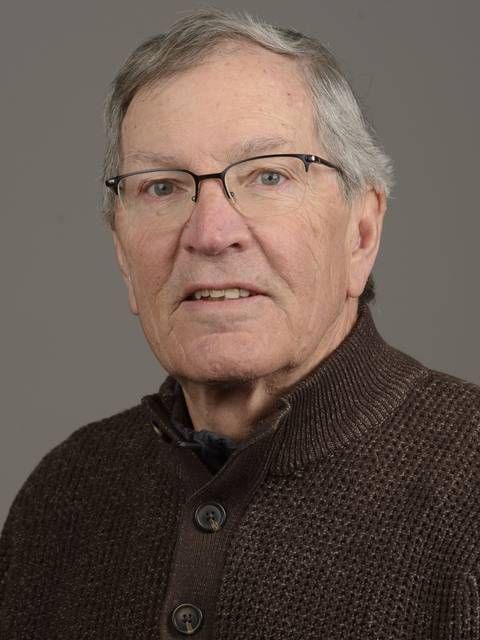 Billmeyer will highlight the tools needed to achieve good mental health. He also will touch on why there is a mental health crisis in society today and what can be done to manage this problem.
A student of human behavior for 50 years, Billmeyer's multiple careers reflect his lifelong passion. After earning a bachelor's degree in psychology, he enlisted in the U.S. Army for work experience in the mental health field.
During his four-year tour of active duty, he worked on locked psychiatric/detox wards, at community mental health centers doing intake work and in substance-abuse programs.
After leaving active duty, Billmeyer joined the 467th Psychiatric Detachment in Madison. During the next 21 years, he completed annual training in the mental health field and, in 1990, his unit (combat stress and psychiatric triage teams) was activated for Operation Desert Storm.
Billmeyer's civilian careers have included work in the substance-abuse field and 27 years as a probation and parole officer in western Wisconsin. Since 2006, he has taught psychology classes at Chippewa Valley Technical College, UW-Eau Claire and UW-Eau Claire – Barron County.
The Thursdays at the U weekly series is free and open to the public thanks to support from the UW-Eau Claire – Barron County Foundation. Neither seating reservations nor parking permits are needed for campus guests. In addition to the livestream option, the recordings are archived on the Thursdays at the U webpage.
The next lecture in the series will be Nov. 9, with Nathali Jones presenting "(Mis)-Adventures in Adventure Education."
For more information about the series, call the campus at 715-788-6244 or email Dr. Linda Tollefsrud, the series organizer, at tollefla@uwec.edu.