What role do recent immigrants and refugees play in the USA? What are the pros and cons of more immigrants and refugees?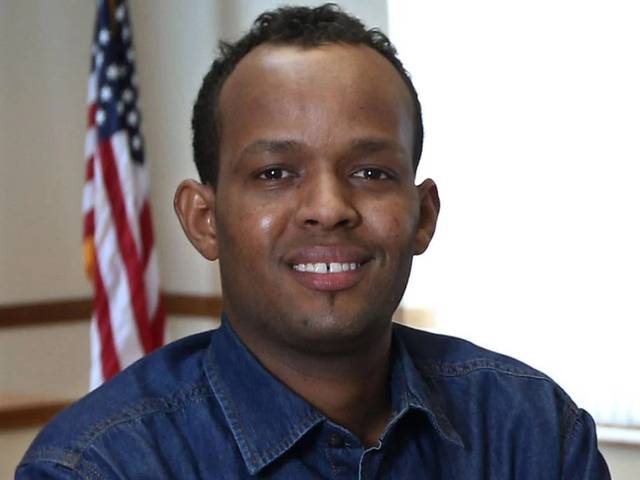 Isaak Mohamed, the first Somali American elected official in Wisconsin's history, will explore these issues May 4 during the Thursdays at the U weekly series at the University of Wisconsin-Eau Claire – Barron County.
The presentation will be from 12:30-1:30 p.m. in the Blue Hills Lecture Hall in Ritzinger Hall and can be accessed via Zoom at bit.ly/3NfuKMU.
Mohamed has lived in Barron since 2013. He has worked at the Turkey Store, as the Somali district liaison for the Barron Area School District, as a community liaison officer for the Barron Police Department and, more recently, with the Barron County Department of Health & Human Services to facilitate communication about good health practices during the pandemic.
Mohamed was elected to the Barron City Council in April 2022. He has been and continues to be focused on how he can contribute to the well-being of his new community and new country.
The Thursdays at the U weekly series is free and open to the public thanks to support from the UW-Eau Claire – Barron County Foundation. Neither seating reservations nor parking permits are needed for campus guests. Presentation recordings are archived on the Thursdays at the U webpage.
The final presentation of the spring series will be Thursday, May 11, with Kathy Waldvogel presenting "Women of the American Revolution."
For more information about the series, call the campus at 715-788-6244 or email series organizer Dr. Linda Tollefsrud at tollefla@uwec.edu.