The Foster Gallery at the University of Wisconsin-Eau Claire is pleased to announce the opening of "Bringing to Light," the bachelor of fine arts senior exhibition. It features artwork by 10 BFA candidates: Jules Lawler, Gabriella Goldstein, David Lauritzen, Dawson Wodsedalek, Hailey Christianson, Heather Lane, Mallory Studer, Brooklyn Kirchner, Rachel Schofield and Maren Bulovsky. The exhibition will be on view from April 28-May 14. The opening reception took place from 5-6 p.m. April 28. All Foster Gallery exhibitions and events are free and open to the public.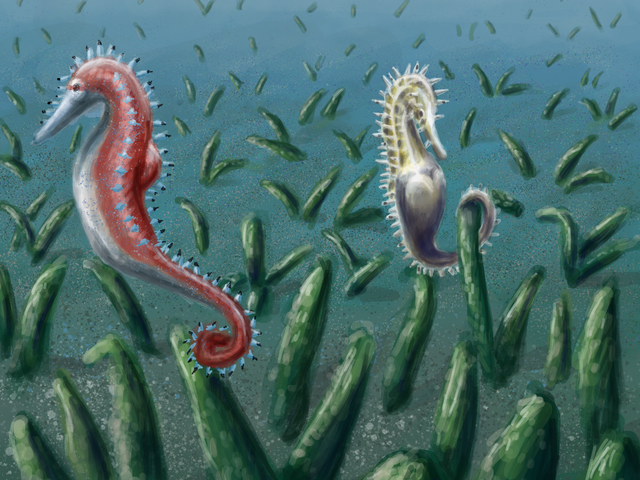 Jules Lawler is an illustration BFA candidate from Minneapolis, Minnesota, and will be exhibiting five digital illustration prints. Lawler says, "The artworks depict different subspecies of seahorses in their natural environment. The digital paintings are semi-realistic and based on a collection of photographs of these subspecies. The scenes are inspired by my love of nature documentaries and shows. The shows I watch will take videos of animals and always try to show them in their day-to-day lives in their natural environment, and I want to depict something similar to that in my digital paintings."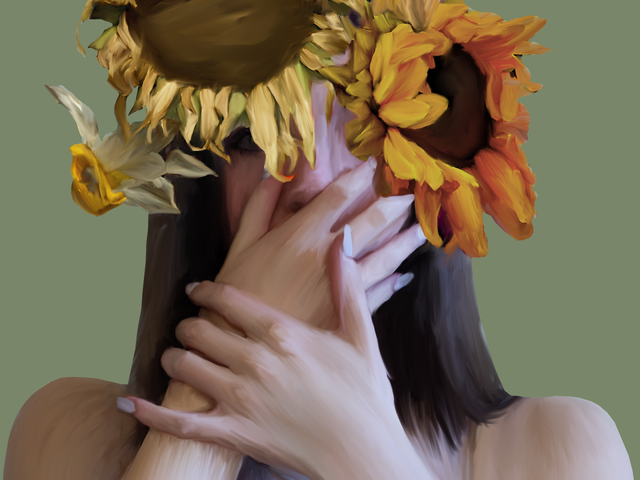 Gabriella Goldstein is a graphic design BFA candidate from Fond du Lac, and will exhibit four digital paintings and mirror installations. Goldstein describes her project as "meant to resemble the timeline of someone who is suffering from mental illness. The series is completed by four self-portraits with flowers that lose their saturation and integrity throughout the pieces. My self-portraits show the mental decay that someone goes through when fighting the things inside. The use of my hands shows the physical choke hold that mental health can have on someone until the force is so strong, they can't breathe. The last portrait shows the effects of mental health when enough becomes too much. These pieces were made from a heavy influence that is very operant in my life. Mental health has affected someone I love who is very close to me for several years, and I took direct stages from their experience. I want to spread awareness through my pieces to help further spread the word of mental health. I want to spark that uncomfortable conversation that needs to be had."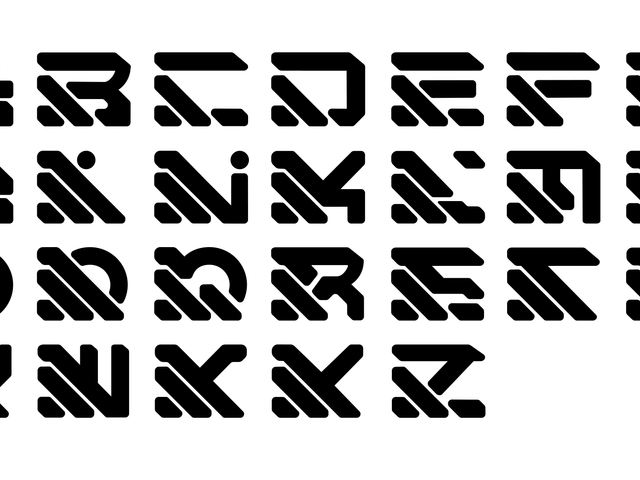 David Lauritzen is a graphic design BFA candidate from Wild Rose, and he will be displaying a custom typeface in use in the form of a spray paint mural, as well as a motion graphic showcasing the typeface. Lauritzen says, "Type has been an interest of mine for the last four years, from layout design to creating typefaces. I want to focus on and bring attention to typography as a form of art, as it is often overlooked. I was inspired to construct this typeface in a way that would make it easily stackable, as it works both stacked horizontally and vertically. Creating the typeface, two key elements were included to create that geometric structure that I was looking for in each letter form, the two angular modules on the left side."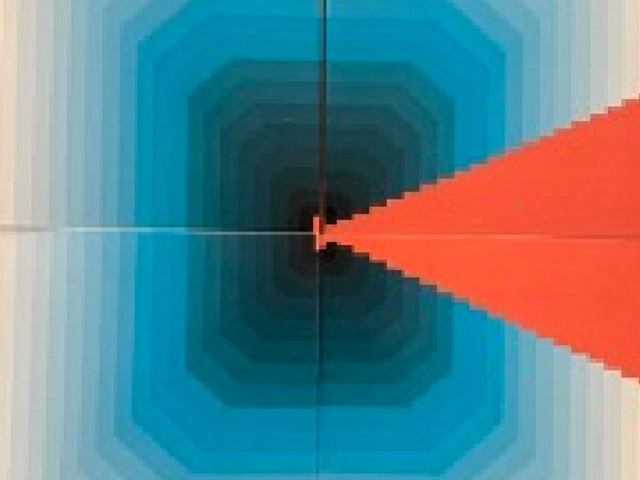 Dawson Wodsedalek is a graphic design BFA candidate from North Fond du Lac, and will be exhibiting large-scale posters about the power of value, color and space. Wodsedalek describes his work as "visually intriguing and a real attention-grabber from all those inside the gallery. I wanted to put an emphasis on space and how 3D shapes, along with color and value, can all coexist together to create something unique. My inspirations started with just being fascinated with optical art and how a person's mind can be tricked by just looking at a piece of paper. Wodsedalek's graphic design internship has led to a full-time design position with Menards and he sees this as being a start to a great career at an outstanding company.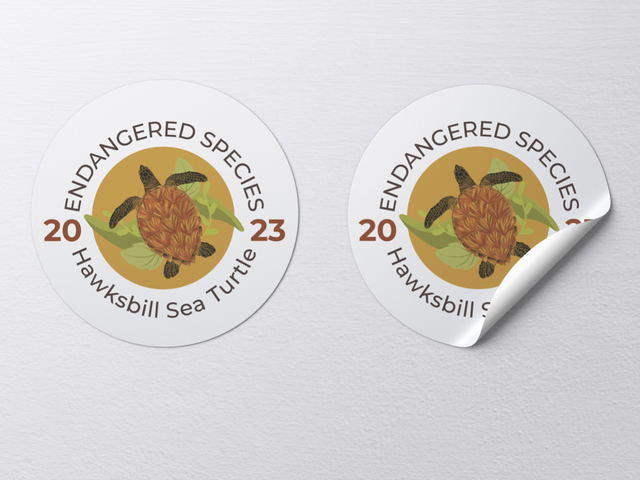 Hailey Christianson is a graphic design BFA candidate from Waunakee, and will be exhibiting works that cover a series of product designs that are based on endangered species. Christianson writes, "I feel we tend to read, see or hear about issues in our world, but there is little action taken. It is simply a conversation and then a memory. One issue that I don't want to be just a conversation that I am very passionate about is endangered species because I find the world and all the species that live around us to be very important. I want to keep the conversations in the spotlight, so I have decided to create a series of product designs to cover a variety of 2023 endangered species. I believe a way to keep promoting an issue is to keep showing people the problem. From this, it will help spread awareness and create conversations. That, in return, can encourage more people to take action."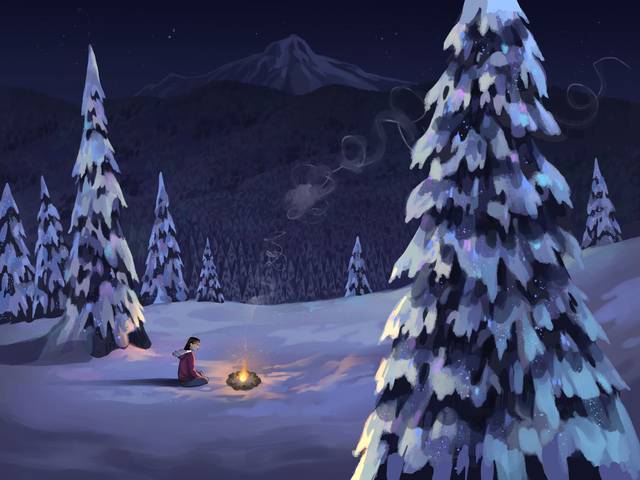 Heather Lane is an illustration BFA candidate from Luck, and will be exhibiting a series of digital paintings. Lane says, "The theme of my work in this exhibition is isolation and loneliness. My own experiences influence my work, along with the work of other artists, especially concept art and animation." After graduation, she will be doing freelance illustration work.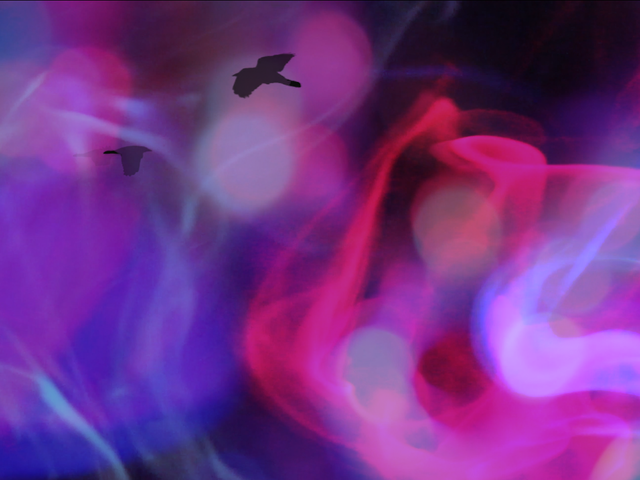 Mallory Studer is a photography BFA candidate from Rochester, Minnesota, who created an immersive space for her viewers to dip their toes into the energetic realm, utilizing abstract video and audio projected onto curtains that close a viewer into a relaxing, comfortable space. Studer says, "Life itself is the biggest influence for my art making. I always describe my style as experimental, being as soon as I feel 'good' or 'accomplished' in a certain medium, I am ready to push the boundaries or try something completely new to me. I am hungry to learn and try and fail and do it all over again. That is truly art to me, surrendering to the process of experimentation." After graduation, Studer will be moving to Thailand to teach art in grade schools.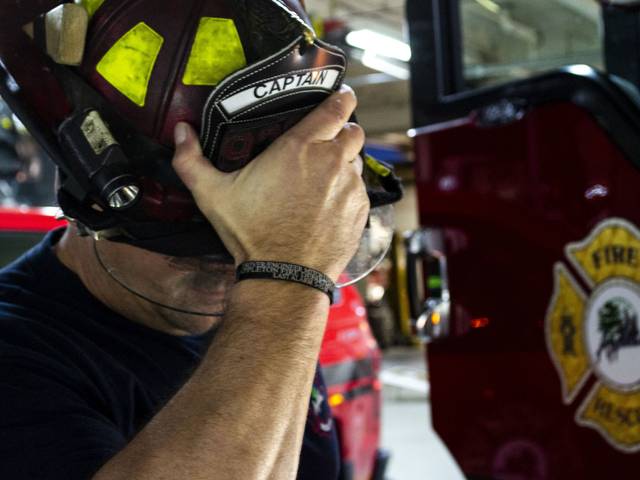 Brooklyn Kirchner is a graphic design BFA candidate from Little Chute. Her project is a series of five photographs titled "Working Hands." They feature five individuals from different occupations: a firefighter, a steelworker, a leatherworker, a mechanic and a farmer. Kirchner says, "This work is inspired by Paul Strand, who documented everyday people who tell wordless narratives, and Duane Michaels, who uses storytelling by using handwritten information in the margins of his photos. I photographed some of the hardworking men in my family whose occupations people don't know a lot about, and I used their words in their handwriting to further tell their story. I added sound to immerse the viewer in the job site and what these gentlemen hear on a day-to-day basis working in the environment."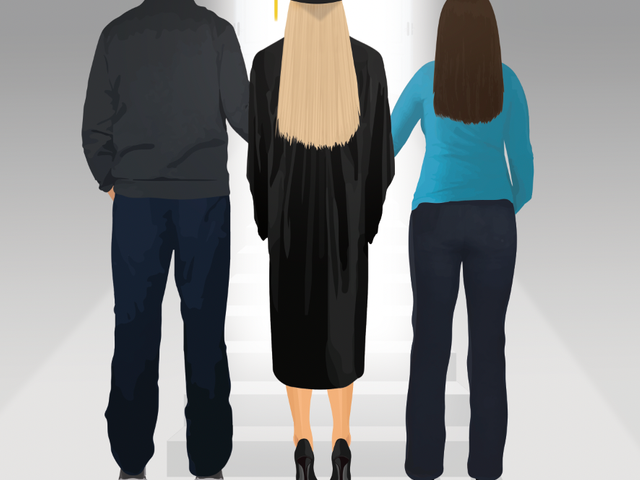 Rachel Schofield is a graphic design BFA candidate from Oregon. She will be exhibiting three graphic illustrations based on feelings associated with growing older and the inevitability of change and new beginnings. After graduation, Schofield will be pursuing a graphic design position in the greater Madison area.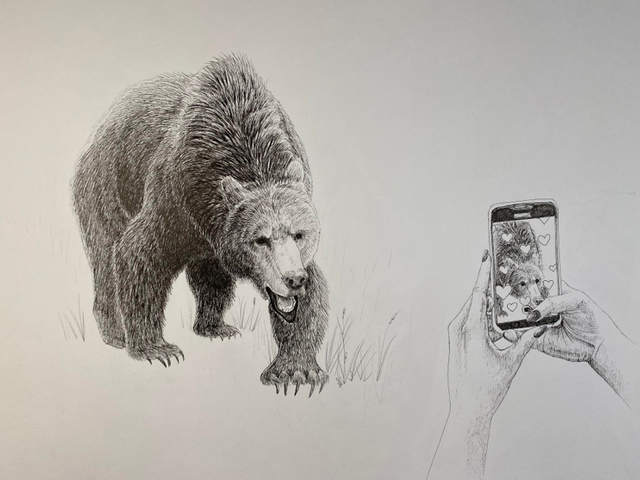 Maren Bulovsky is a painting and drawing BFA candidate from Washburn, and will be exhibiting two drawings and one painting that touch on themes of animal exploitation and their relationship to humanity in the modern era. Maren says, "The work is somewhat surreal, and is a reflection of the content I see every day, both online and in person."