Check-in with VC Crickette
---
3 Big Things to Know This Week
Baby, it's cold (and ICY) outside! Winter weather safety is important this time of year. Learn about preventing slips, trips and falls from Risk Management, Safety & Sustainability.
Back by popular demand - Wedge Removal Training! Join us Tue, Dec 13 or Wed, Dec 14 for this valuable training. Learn more and register here.
Did you know that Human Resources has partnered with Marshfield Clinic to offer FREE health coaching? You can get one-on-one coaching for a variety of topics, including nutrition, exercise, stress & weight management, nicotine cessation, and more. Two more session are available this semester - learn more here and make an appointment.
---
F&A Q&A
This week's Q&A is with Michael St. Ores, event coordinator.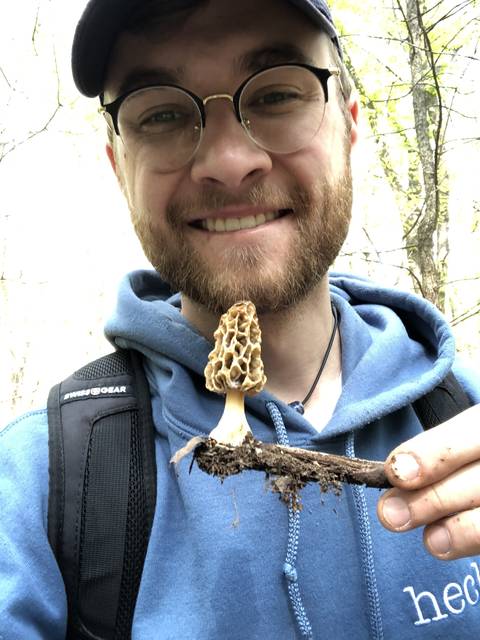 What was your first job?
During high school I worked as a youth tennis coach as well as a private trumpet instructor. However, I consider my first job to be my employment as a member of the Event Production Crew on the UWEC campus. I was hired the first semester of my freshman year, and my experience in that role inspired much of what I am currently looking to do professionally.
What is the coolest thing you're working on right now?
This past Saturday UW-Eau Claire hosted the annual GEEKcon event in the Davies Center, which is an annual community event where folks from all walks of life get to show off whatever they happen to be "Geeky" about. I love seeing people sharing their passions with others, and this event provides a unique space for members of our community to do just that!
What's your favorite campus event?
My favorite campus event has to be the Viennese Ball in April. It's been a highlight of my year ever since I experienced my first ball in the spring of 2017, and it seems to just be getting bigger and better with each year. Though I'm now more on the "behind the scenes" side of things, my love and excitement for this event hasn't decreased even a little bit, and I'm already getting excited for the next one. =)
---
The Division of Finance & Administration is a collaborative team working year-round - often behind the scenes - to provide high-quality and people-focused services to the students and employees of UW-Eau Claire. Our transformative ideas and innovative people empower others to do their best and achieve their goals.