Check-in with VC Crickette
---
3 Big Things to Know This Week
The Chancellor's Advisory Council on Wellbeing invites you to a free presentation on April 7 titled, "Everyone Grieves But We Don't Talk About It". Click here for more information & to register.
Governor Evers recently proclaimed March as Procurement Month in the State of Wisconsin. Click here to read UW-Eau Claire's recognition of our Procurement & Strategic Sourcing team.
Congratulations to the University Centers team on another amazing Viennese Ball this past weekend! Now in it's 48th year, this event raised thousands of dollars in student scholarships and provided an opportunity for students to perform, engage and celebrate. Click here for a brief video highlighting the magic of the Viennese Ball.
---
F&A Q&A
This week's Q&A is with Kate Koser, FirstSource professional in the ASK Center.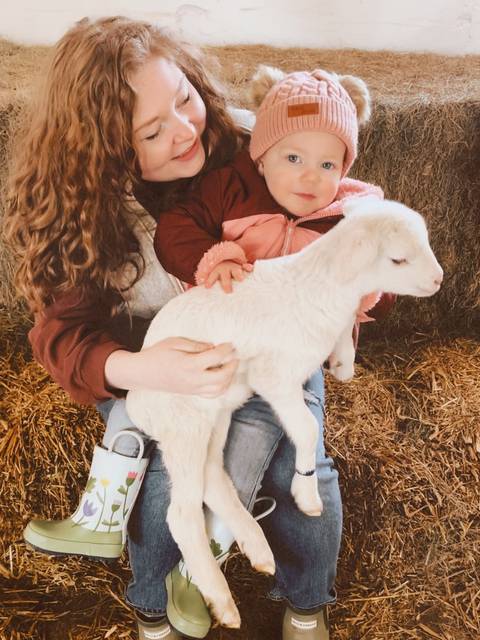 What advice would you give to someone just starting their career?
I would say, feel excited! It is easy to worry about what-ifs and if you aren't feeling like a rockstar yet. But, if you wake up and think, I am going to rock today and it might sound silly, give yourself a high five in the mirror, it's hard not to laugh and find enjoyment. It is a great way to start your day and catapult yourself into your career, with confidence and resilience.
What is your favorite thing to do on the weekends?
This is a tough one. It really depends on the weather! If it's nice outside, my husband and I love to take my 14-month-old daughter on long walks, play in the garden, or in this season, splash in the mud! But, if it is cold and gloomy, I love to sit down with a warm cup of coffee and cuddle up while watching our favorite show together, Bluey.
If you could have one superpower, what would it be and why?
Oh, this is a great question. I think out of any superpower, I would have superhuman strength (or energy). I would love to be able to have a total sense of independence when it comes to getting hard work done, did I mention I have a 14-month-old and a garden?
---
The Division of Finance & Administration is a collaborative team working year-round - often behind the scenes - to provide high-quality and people-focused services to the students and employees of UW-Eau Claire. Our transformative ideas and innovative people empower others to do their best and achieve their goals.