Check-in with VC Crickette
This week Vice Chancellor Crickette is resharing our Kiwibot promotional video. Learn more about this innovative service and use promo code "KiwibotBDAY" by Mar 31 to receive $5 off and FREE delivery!
---
3 Big Things to Know This Week
Tickets are on sale for the Viennese Ball on Fri, Mar 31 & Sat, Apr 1. "VBall" - as it's affectionately known - is University Center's biggest event and supports thousands of dollars in scholarships annually. Click to for details and get your tickets today!
The FREE mobile primary care clinic returns to lower campus on Wednesday, March 29. Click here to see all the FREE services available to faculty & staff, and make an appointment today.
Tina Wolfgram, print services manager in University Centers, was recently profiled on a leading industry website. Click here to learn more about Tina and UWEC's print operations.
---
F&A Q&A
This week's Q&A is with Ella Egeland, business partner in Human Resources.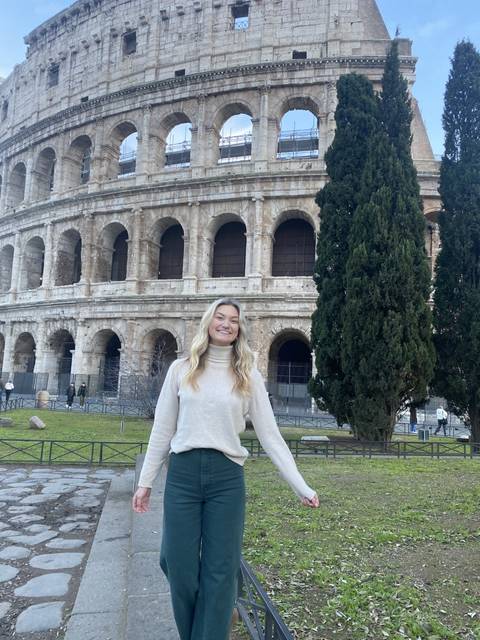 What is the most interesting thing you're working on right now?
There's a lot of interesting things I've had the opportunity to work on lately. One thing that has been especially interesting recently is helping plan future wellbeing events!
What is your favorite campus event?
I might be a little biased, but I really love the outdoor Wellbeing Fairs.
What is the best office snack?
Peanut butter & chocolate chip granola bars somehow became my go-to morning office snack.
---
The Division of Finance & Administration is a collaborative team working year-round - often behind the scenes - to provide high-quality and people-focused services to the students and employees of UW-Eau Claire. Our transformative ideas and innovative people empower others to do their best and achieve their goals.