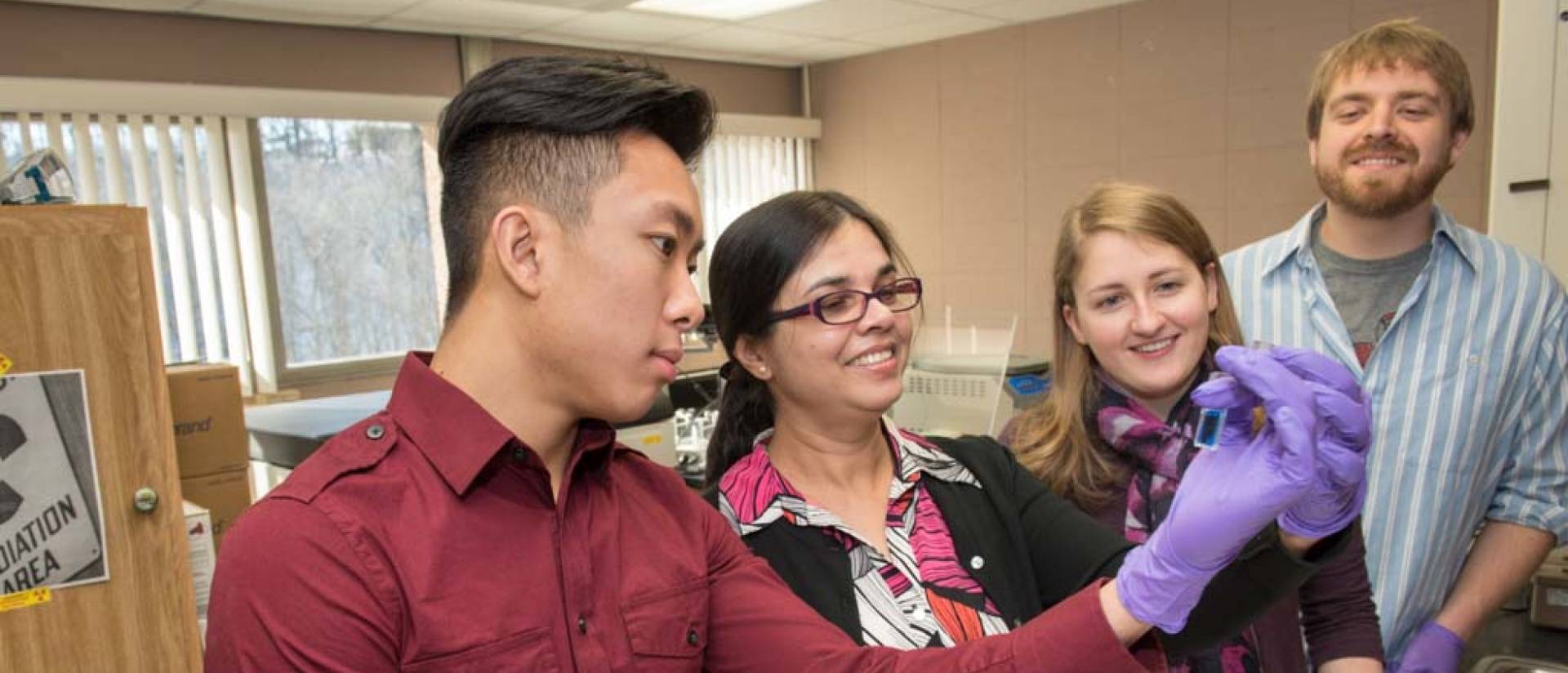 Fostering creativity, empathy and intellectual courage
Blugolds come to UW-Eau Claire with the ability to do great things. We help them discover the way to do it. You will find unparalleled support from our award-winning faculty, campus organizations dedicated to your success, and now, the community health care experts at Mayo Clinic Health System.
Being a Blugold means having the chance to grow and challenge yourself every day. Students are provided with countless opportunities and surrounded by a supportive community that allows us to achieve what we've always dreamt of. UW-Eau Claire has inspired me to take my knowledge and apply it to my life beyond the campus.
Resources and staff dedicated to your success
In addition to a supportive advising model, we strive for small class sizes so students can receive support in and out of the classroom. Our professors are now connected to Mayo Clinic Health System health care providers across many disciplines. Improving patient care, whether that's through a presentation on preventing patient suicide or sharing stories of traumatic brain injuries to advance treatment, is a goal that benefits everyone.


Health Careers Center
Students pursuing pre-health professional degrees receive additional support along the way. The Health Careers Center offers resources that ensure their college experience prepares them for medical school or other graduate programs. Some of the services include:
One-on-one advising sessions
Personal statement reviews
Peer advising
Mock interviews
More than a campus — a community
Whether our students are working on a group project, looking for work-study opportunities or seeking a real-world research experience, we're here to help.
Daniel Reither, a 2020 graduate in biochemistry and molecular biology, was looking for laboratory experience when he became the first undergraduate student researcher on a genetic disorders study. This research was a perfect match for his first job. He is now a lab technician for a company advancing the treatment of congenital heart disease through clinical trials.
"Being able to be a part of this research project was a true privilege that was only made possible via the collaboration of UWEC alumni. It made me realize that if I ever need help as I move onward, I will have a community I can rely on," Daniel says.