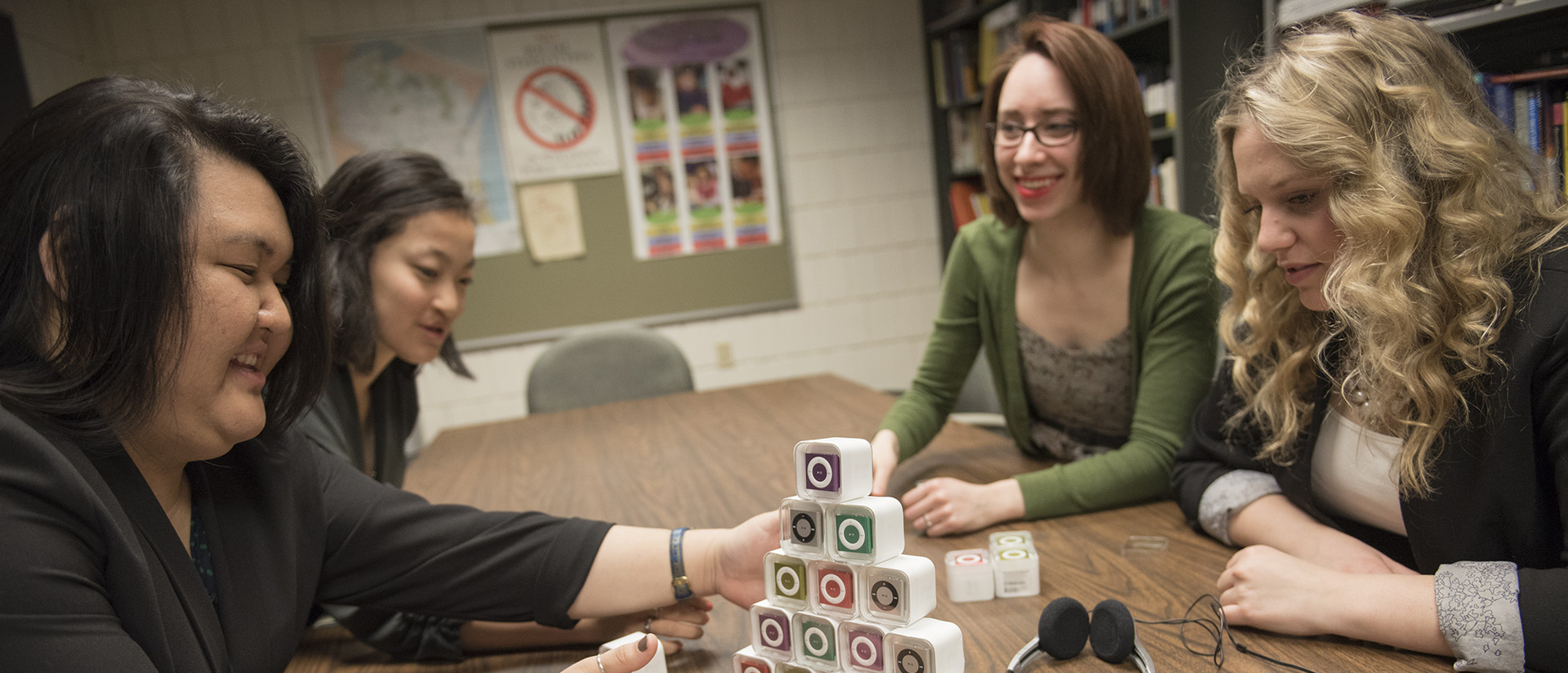 Here to serve the whole person
Sure — Human Resources covers the usual things like payroll and insurance information. But did you know we also provide a wealth of amazing wellness resources? You can find easy access to help with any type of physical, social, emotional, occupational, spiritual, intellectual or environmental wellness issue you are experiencing.
Workplace Wellbeing and Remote Working (Telecommuting)

The University is committed to making employee wellbeing a university-wide priority and we want to ensure our campuses provide a supportive and healthy workplace. We also want supervisors and managers to lead with a growth mindset. Below is the UWEC Workplace Wellbeing Practice Directives and supporting documents for your reference.

Resources for Reference:
When Do I Get Paid?

Here are the most recent payroll schedules for 2021 and 2022.
Benefit Quick Reference
UW System Human Resources, Benefits, and Payroll News

Your one stop shop for current news on human resources, benefits and payroll. Updated articles can be found here to keep you informed of new, updated, or additional information you need to know. To access this page go to:
Family Medical Leave (FMLA)

The federal Family and Medical Leave Act (FMLA) and the Wisconsin Family and Medical Leave Act (WFMLA) provide you with the right to take job-protected leave with continued medical benefits when you need time off from work to care for yourself or a family member who is seriously ill, to care for a newborn or newly adopted child, or to attend to the affairs of a family member who is called to active duty in the military.
Employee Category

Your employee category

If you're a UW-Eau Claire employee, you fall into one of the categories defined by the University of Wisconsin System — the parent organization that covers all of the universities and colleges in Wisconsin that bear the UW name.


Each of these employment categories has slightly different payroll procedures and benefits. Human Resources would love to talk to you about your specific employee category and help you find the answers and information you need.

To learn more, go to UW System Employee Categories
Title and Total Compensation (TTC) Project

Overview

The Title and Total Compensation Project is an opportunity to modernize our title and compensation. Our goal is to develop new foundational structures that will help us continue to attract, retain, engage, and motivate the best people.

The project is an extension of the University Personnel Systems (UPS) project, which created a comprehensive personnel system for the University of Wisconsin System.

The project reviewed more than 1,800 job titles across the University of Wisconsin System. For such a large-scale endeavor, the University of Wisconsin System and University of Wisconsin-Madison are jointly developing job title and compensation structures to accommodate the needs of all institutions.

What you need to know:

The UW System wide Title and Total Compensation (TTC) project is now in its final stages with an implementation date scheduled for November 7, 2021.

Got Questions?

Check out the links below to get a better understanding or the TTC project details.

Memo to Staff (12/17/21)

December 17, 2021

Title and Total Compensation Project (TTC) Update – TTC Title Appeals Deadline Extended

Dear Colleagues,

UW System Administration just announced they are extending the deadline to file Title and Total Compensation Project (TTC) title appeals from December 31, 2021, to February 4, 2022.

While every effort was made to assure that employees are assigned the best-fit title, there may be situations where an alternate title is more appropriate. The title appeal process allows an employee who believes their title of record (as assigned through the Title and Total Compensation Project) is incorrect to request a review of their title assignment. An appeal is not a hearing and does not involve live witnesses. It is a review of documentation provided by the employee compared with the Title and Total Compensation title mapping process. A copy of our appeal procedure is attached to this email.

If you wish to appeal your title assignment, you must submit a Title and Total Compensation title appeal request via a special UW-Eau Claire appeal eform . A title appeal may be submitted no later than February 4, 2022. You must provide justification that presents clear and convincing evidence that a different title and standard job description is a better fit for your position. Justification documents may include standard job description (for the current assigned title and proposed title), position description, performance reviews, organizational chart, original job posting, hiring letter/offer letter, and any other relevant documentation.

For more detailed information on the Title and Total Compensation Project, please visit the Human Resources site under Faculty and Staff, Title and Total Compensation Project.

David J. Miller

Chief Human Resources Officer

Division of Finance and Administration

Still have questions? Email your questions to humanresources@uwec.edu for more assistance.