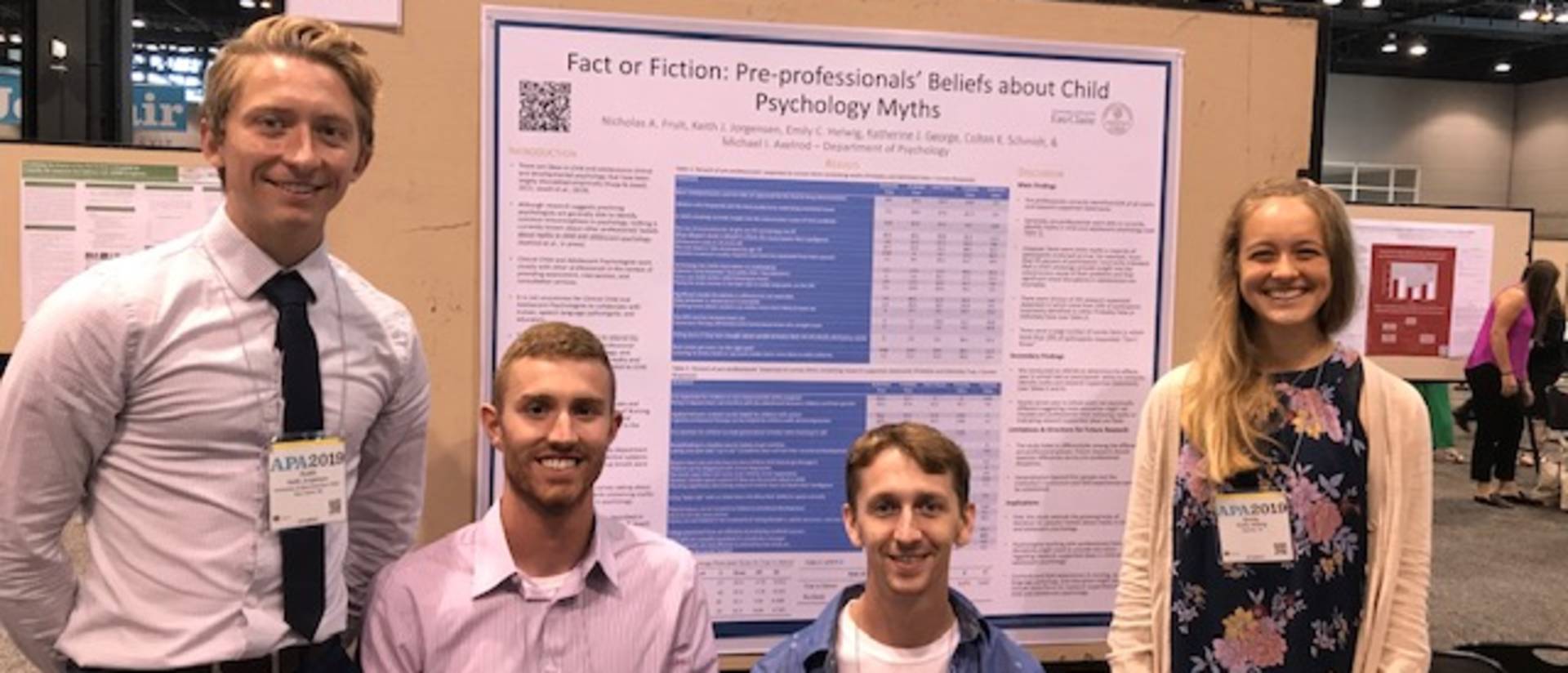 Human Development Center Resources
One primary goal of the HDC is to provide parents and professionals with quality information and resources. Our resources are provided by experts in assessment, behavior, education, emotional functioning, family health, language, learning, mental health, social functioning, and wellness.
This page includes literature on general topics that may be of concern to parents and professionals. Furthermore, members of the HDC team frequently present on relevant topics or research conducted as faculty or students at the University of Wisconsin - Eau Claire. We will occasionally post presentation slides and/or materials on the HDC website.
Academic Concerns
Parenting
Myths in Psychology
Speech and Language Disorders
Pediatric Health Issues