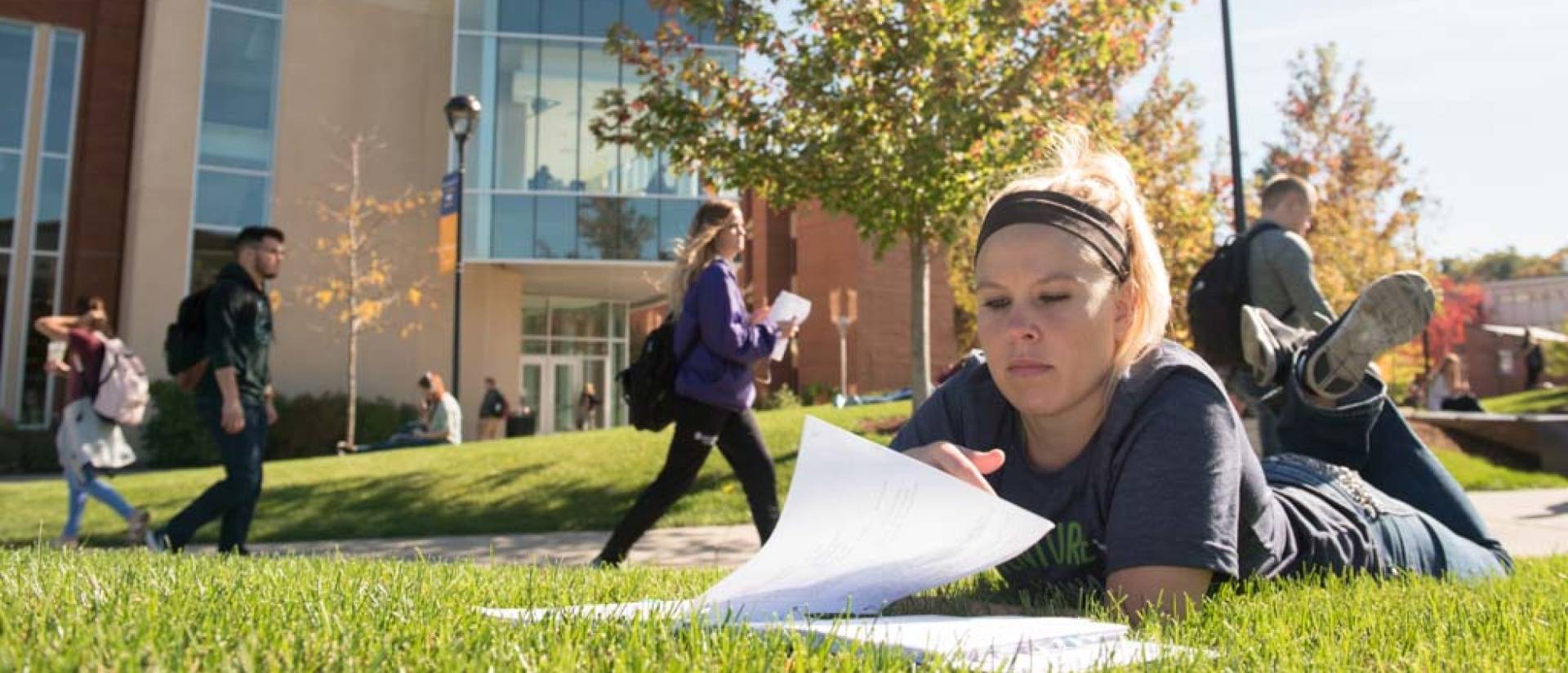 Are you a first year student who wants more information pertaining to your needs but don't want to leave the comfort of your room? No problem, the First Year Experience has got you covered! Check out the Bluprint for a Blugold Online Modules, designed to walk you through campus resources, opportunities and address common (and normal) concerns that new students face.
What are the Online Modules?
The purpose of the modules is to ensure your success with academics, connect you to student services, and help you transition to college life. Each module takes less than 1 hour to complete and can be accessed anywhere you have internet. These modules are located on Canvas and include videos, discussion boards, and other materials to further assist you with your college experiences outside of the classroom. You will need a UWEC username and password to access Canvas.
Online Module topics include:
Academic Advising and Registration
Academic Integrity
Adjusting to College Life
Equity, Diversity and Inclusiveness
Financial Literacy
Majors and Careers
Housing and Residence Life
Liberal Education
Mental Health
Registration Workshop
Service Learning
Student Collaborative Research
Study Strategies
Technology Resources
Time Management
Instructors who want access to the Bluprint for a Blugold Online Modules, please contact Mary Hoffman.