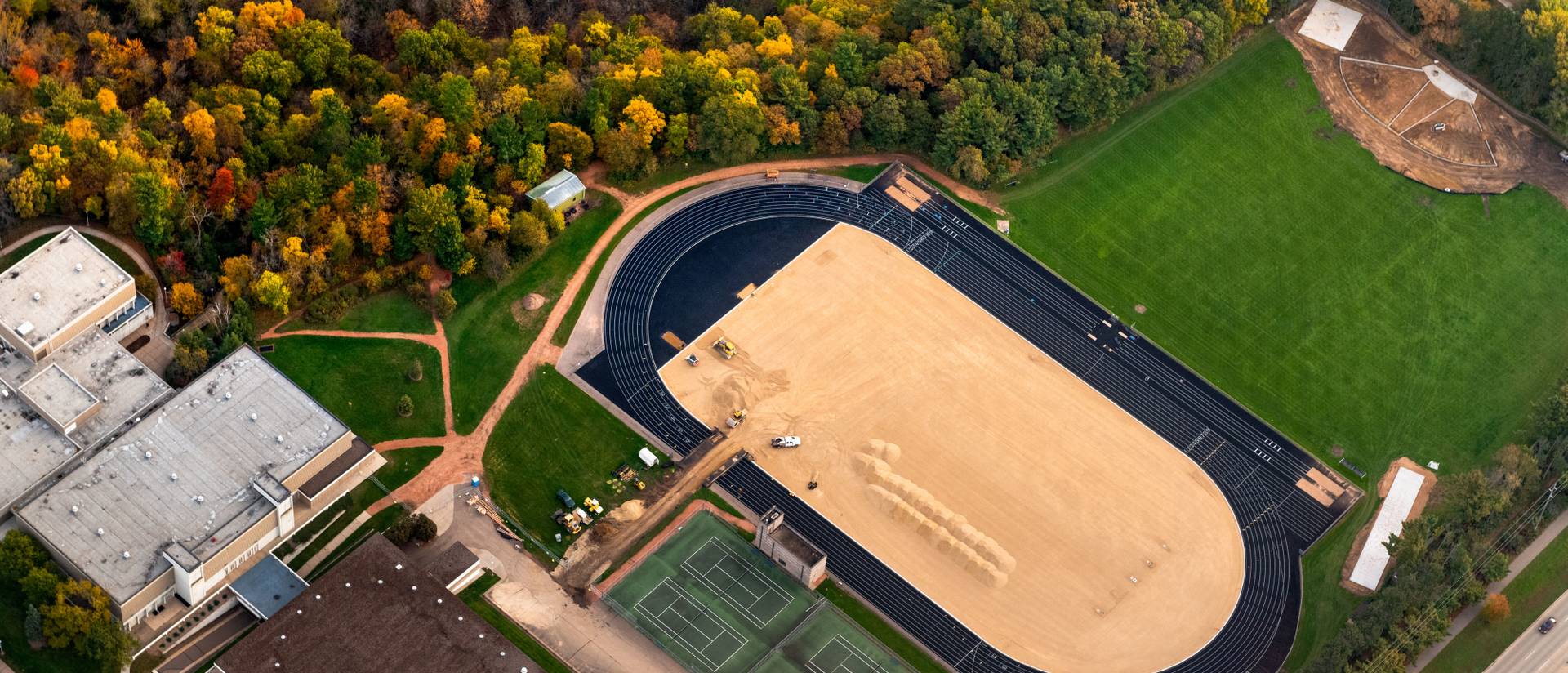 Artificial turf, track and field upgrades
Following approval by the UW System Board of Regents, UW-Eau Claire has been working on the design and construction of enhancements to Simpson Field on the university's upper campus. Construction will conclude in summer 2020.
Enhancements will include replacing the former natural-turf, crowned football field with artificial turf. Ongoing upgrades will improve track and field areas, and expand access to the facility for the university's women's soccer team, intramural and club field sport teams, and Blugold Marching Band.
The project will make it possible for UW-Eau Claire's nationally recognized men's and women's track and field programs to again host meets. It also will ensure that Blugold football is no longer the only WIAC program without an artificial turf practice field, improve safety on the field for student-athletes and save $60,000 a year in field maintenance costs. The $2 million gift-funded project is considered the first phase of a more comprehensive improvement plan that will be contingent upon additional fundraising.
Enhancements will include:
Removing the field's crown and replacing the existing natural grass with synthetic turf.
Installation of infrastructure for a scoreboard and timing systems for track and field meets, as well as for lighting.
Construction of field event spaces, including hammer toss and discus throwing areas with cages, a shot put pad and a javelin runway.
Addition of infrastructure for a future small bleacher and press box area.