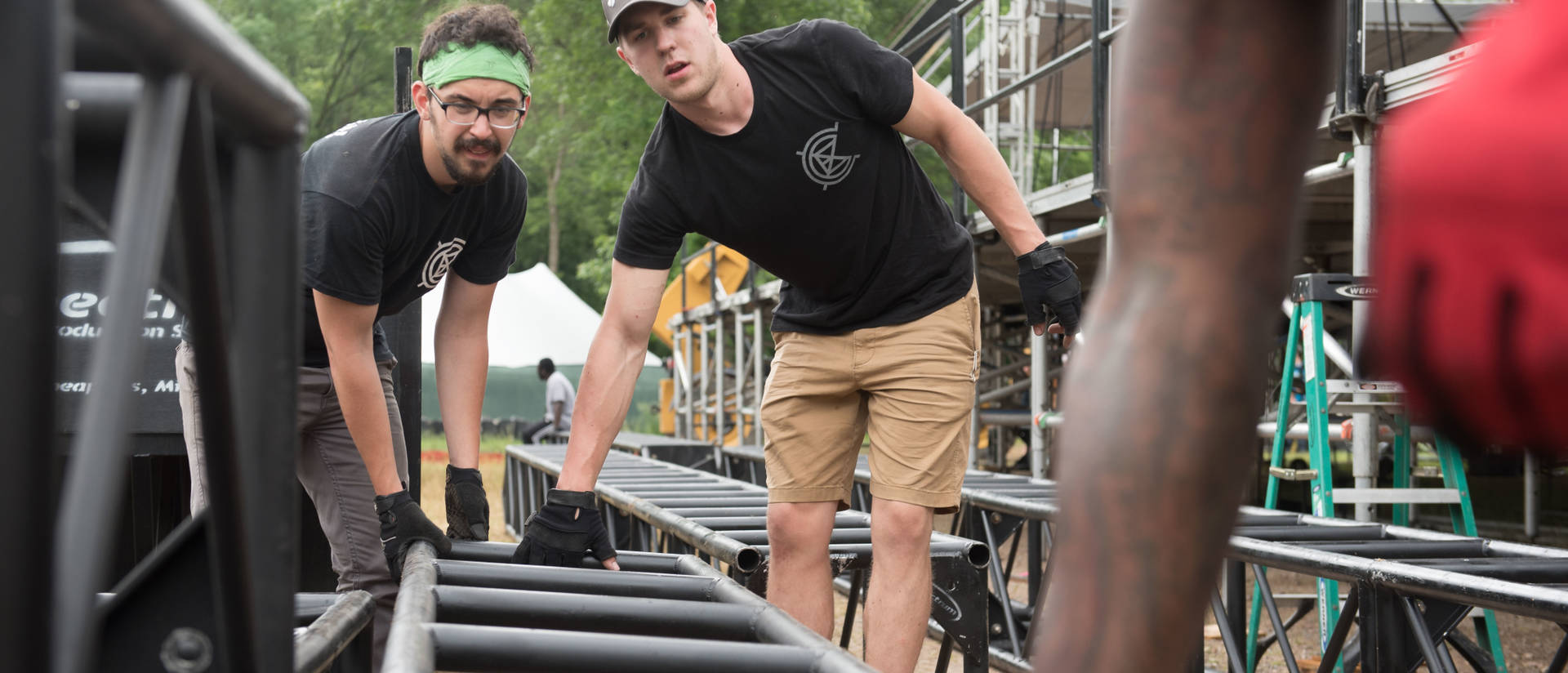 Event Services employs, on average, 50 students each semester. Event Services has three teams of student workers – Event Production Crew, Student Building Managers and Usher Corps.
Event Services student staff go through extensive training sessions each semester covering general procedures, safety, and specialized knowledge for their unique duties on campus. Each team also has a student supervisor that works as a team leader and coordinates with each team's respective staff supervisor.
To apply, visit the Event Services office, Davies Center 240, and request a student employment application. You may also download a PDF version to print and deliver to Event Services.
Our purpose in offering student employment opportunities is essentially to expand those high-impact practices that are a signature of UW-Eau Claire. If it's not providing experiential learning to supplement what they learn in their degree, then it's just a job. We want it to be more.
Event Production Crew

More information coming soon
Student Building Managers

Student Building Managers provide security and responsibility for the Davies Center facility, the patrons and activities during a shift while the permanent staff is absent. The Student Building Manager enforces the University Centers' policies in order to maintain the safety and security of the building and its occupants. Student Building Managers are knowledgeable of audio-visual technology for the events occurring in Davies Center and Schofield Auditorium. All Student Building managers are also CPR, AED and first aid certified. It is the Student Building Manager's job to demonstrate professionalism through appearance, demeanor and performance.
Usher Corps

As the face of the University of Wisconsin-Eau Claire, the Usher Corps organization is responsible for guest service, ticketing, seating, safety and oversight of campus events. Ushers project a friendly and welcoming image at all times and attend to patrons' needs to ensure the success of every event.