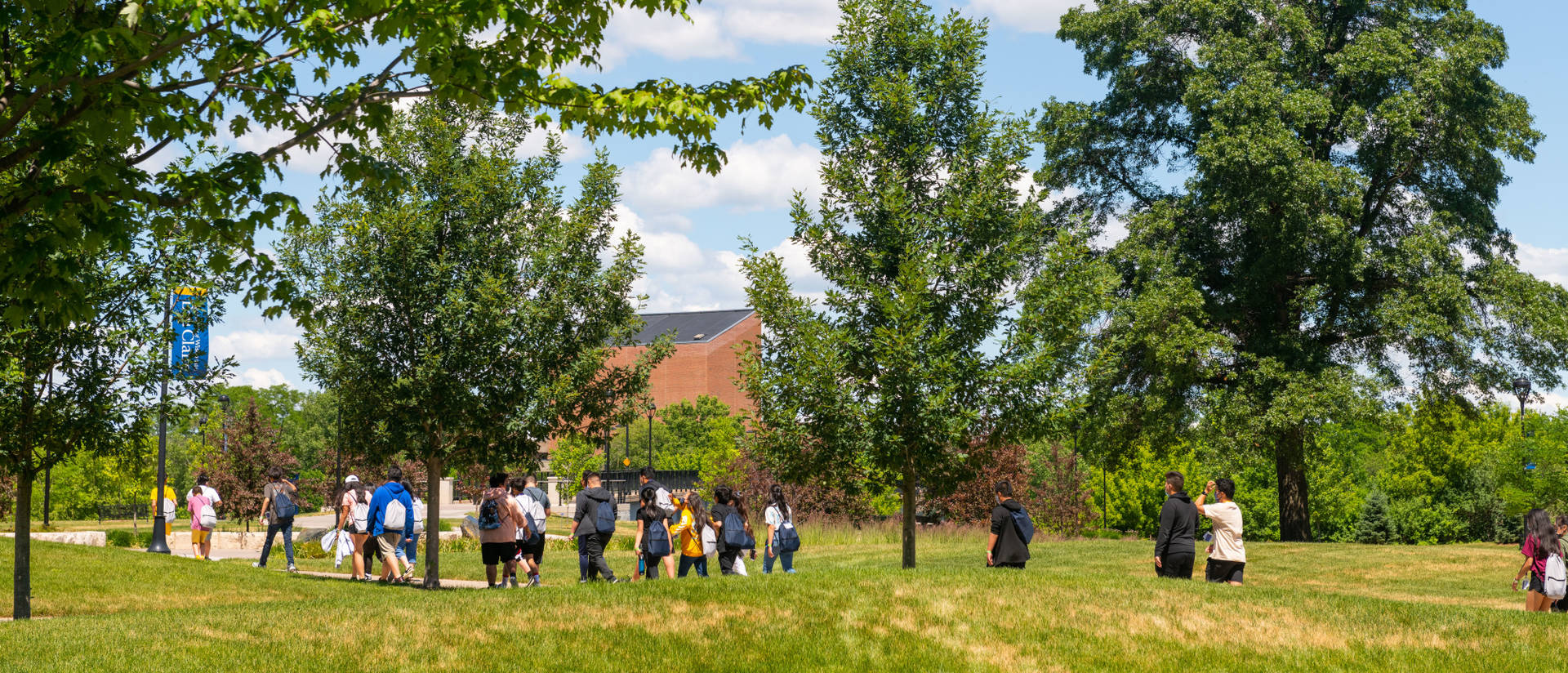 Grades 8-11 | July 8 - July 22, 2023
The mission of Youth Leadership Camp (YLC) is to provide culturally relevant education, mentorship, and skills development to enhance academic and personal success for Black, Indigenous, People of Color (BIPOC) youth, with an emphasis in Hmong youth development. YLC cultivates an equitable, diverse, and intersectional environment that helps students build positive self-efficacy.

About YLC
Participants, scholars as we call them, will get a college-like experience on a university campus. Past scholars have networked and made lifelong friends with other scholars. This camp is offered and funded through our partnership with the Eau Claire Area School District.
Scholars will learn about post-secondary education, different career paths, Hmong culture and language, and effective leadership skills. In addition to attending classes each day, scholars will also participate in organized extra- curricular activities such as outdoor activities, identity development activities and team building activities.
YLC includes:
Minimum of four daily classes

Science
Writing
Hmong Language
Hmong History & Culture
College Prep + More

Three meals a day
One weekend field trip
Daily recreation activities
Qualifications
Entering grades 8-11 in the Fall
Minimum GPA 2.5
Interest in learning about Hmong language and culture
Positive attitude towards learning
Application procedure
Applications can be completed virtually or can be physically sent out. Contact Multicultural Student Services 715-836-3367 MSS @uwec.edu for physical applications.
Multicultural Student Services

Student Services Coordinator