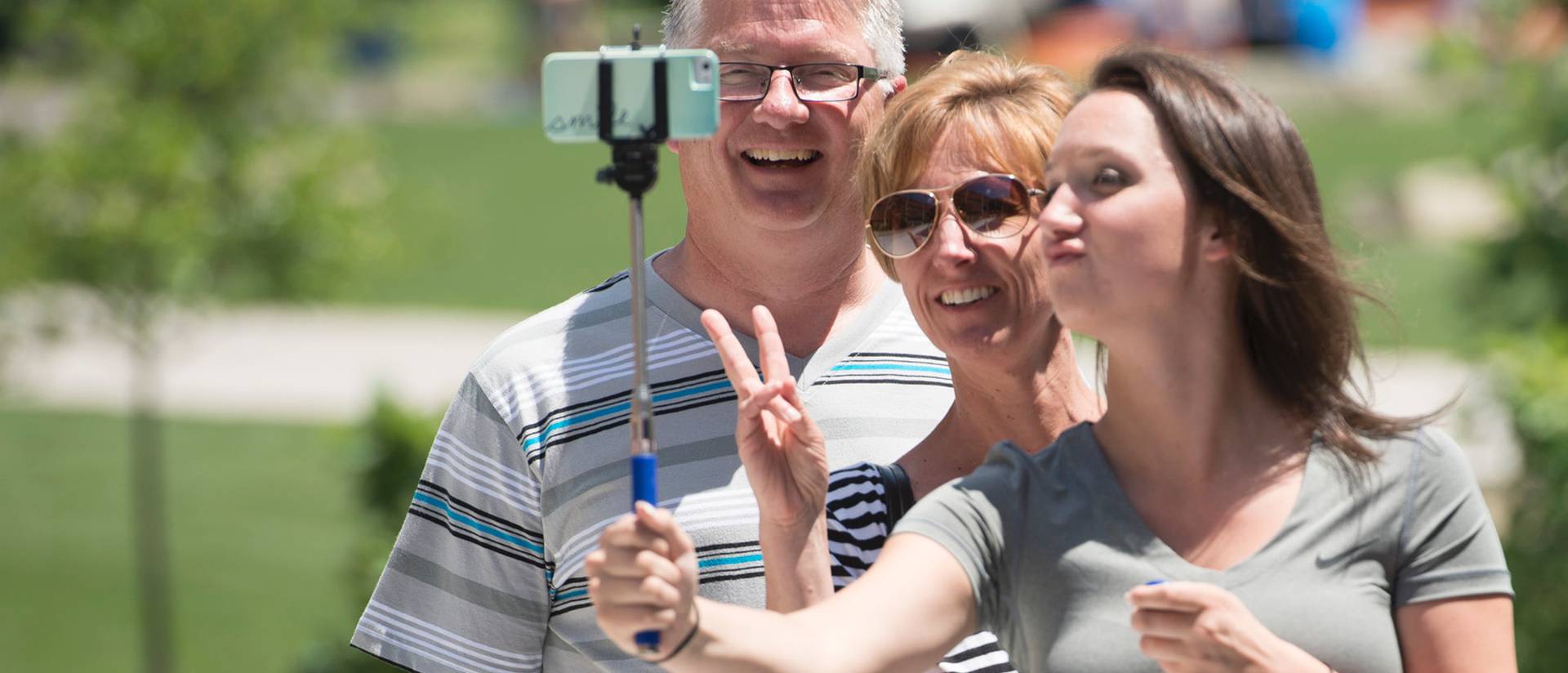 What parents and family want to know
We are here to provide the assistance needed to help your student be successful. Below you will find links to some of the most frequent parental/family concerns. Feel free to contact out office at the information below is you do not find the information you are looking for here, or have additional questions. To the extent that we are able under state and federal student privacy laws, we will address your concerns and/or give you information about how the student can find assistance for an issue.
Regardless of your child's age, it is always a challenge for a parent to know when they should get involved in their challenges and when they should let them work things out on their own. Whether it is homesickness, a roommate issue or your student just seems to be struggling to get on track, the Dean of Students office is here to consult with you about the challenges your student is facing. Feel free to give us a call to discuss your unique situation and get our input about available resources and strategies. We help students work through challenges every day and we want to help with yours.
Student of Concern Report
UW-Eau Claire is committed to the health and safety of all members of our community. To safeguard our community, the Students of Concern Committee has developed a comprehensive reporting system to share appropriate information so students can receive or stay connected to the academic support and student wellness services they need. This reporting system is one element of a safe and supportive campus community.
Parents and family are also asked to file this report if they sense a need for concern about their Blugold student.
Understanding the Conduct Process
Parents often have questions about academic and disciplinary policies at UW-Eau Claire. Here are links to the campus policies most relevant to students:
---
Keeping up with campus
As a way for parents and family to connect to campus resources, Blugold Family Communication was created. Please use the link below to access information, including how to sign up for this newsletter, which provides information and resources to help you play a positive role in your student's success at UW-Eau Claire.