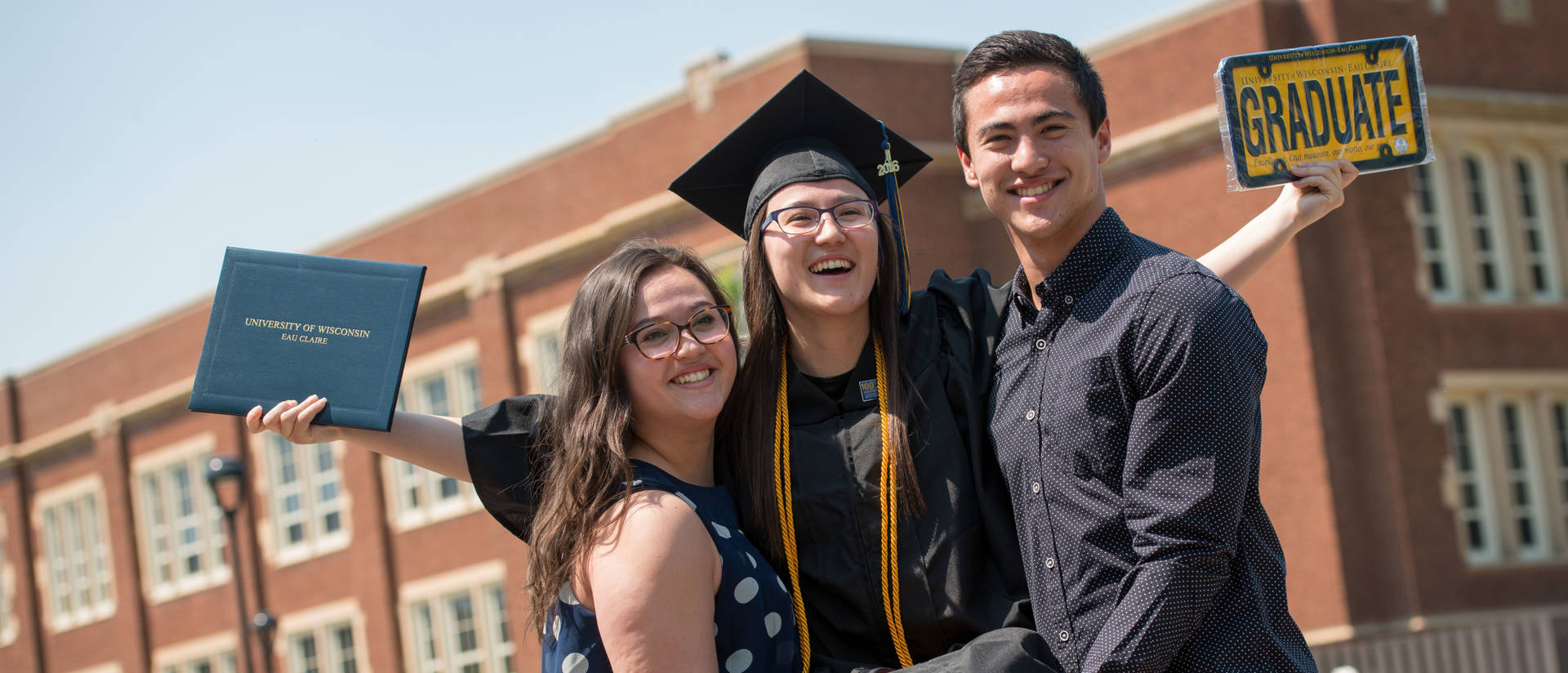 Commencement tickets are free but required for all guests, including infants and children.
Register for Tickets
Students must RSVP to attend the ceremony and register for tickets. Log into CampS to complete your Commencement To Do list. All attending must have a ticket, including infants and children.
Graduates may pick up tickets on campus at the following locations:
General Admission | UWEC Service Center
Accessible Seating | Commencement Office | 201 Schofield Hall
Remote Viewing on Campus
Remote viewing will be available in the Woodland Theater on the 3rd floor of the W.R. Davies Center. Seats will be first-come, first-served, tickets are not required.