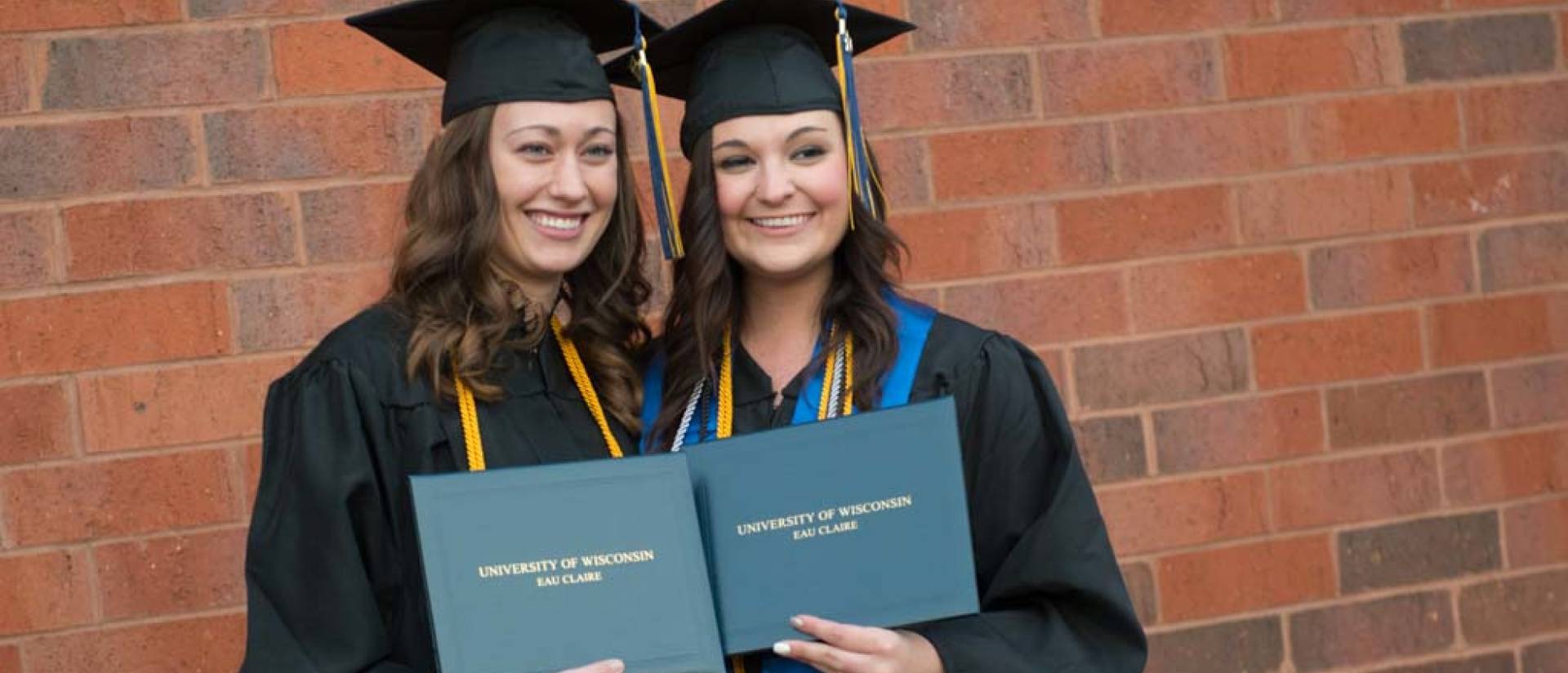 Graduating at UW-Eau Claire
Graduation at UW-Eau Claire is one of the most important milestones in the life of our students. To assist students in preparing for graduation and to continue to offer a memorable commencement ceremony, a one-time, non-refundable processing fee will be assessed to all students using the following fee schedule.
| | | |
| --- | --- | --- |
| Senior Processing Fee | $75.00 | Assessed to undergraduate students who have accumulated 90 credits. |
| Graduate Processing Fee | $75.00 | Assessed to graduate students who have accumulated 21 credits. |
What will the processing fee be used for?

The costs of graduation and commencement includes extensive staff time to plan and organize multiple events that involve thousands of students, parents, friends and guests along with the costs of processing and mailing of diplomas and transcripts. The processing fee contributes to these rising costs.

Is UW-Eau Claire the only university to have this fee?

For many years UW-Eau Claire was one of the few universities in the UW System without a graduation fee. Fees for graduation at regional comprehensive universities in the UW System range from $38 at LaCrosse to $100 at Stout. This fee applies to all students and is nonrefundable.

What if I do not intend to participate in commencement? Do I still need to pay the fee?

Yes, the processing fee supports not only the commencement ceremony, but also assists all students in better preparing and celebrating their graduation.

What if I do not pay the fee?

Like any other university fee, registering for classes and receiving academic transcripts requires that your outstanding balance is paid.