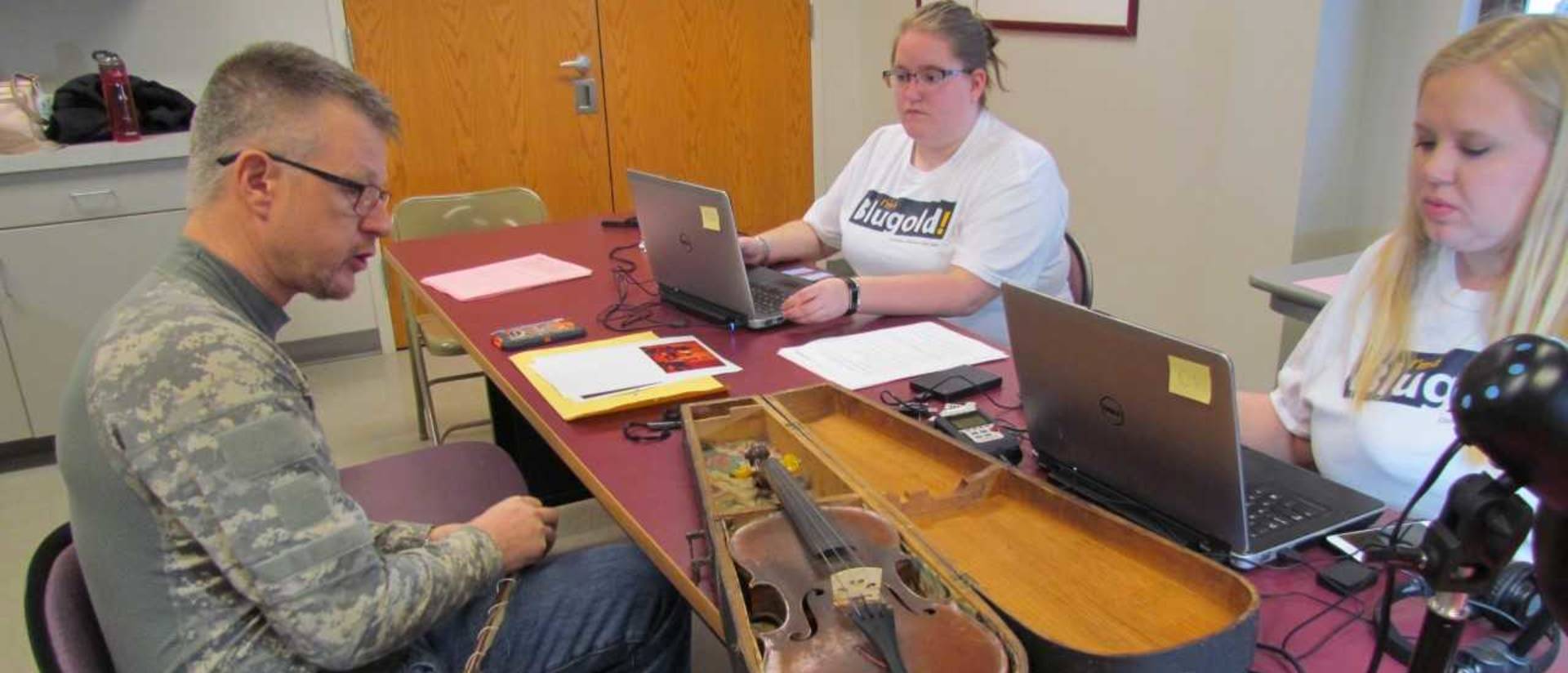 Studying the roots of music
Starting in 2017, the Sounds of Eau Claire is a public history initiative studying the roots and dimensions of the current musical moment in Eau Claire and the larger Chippewa Valley region. Working with community members through oral histories and public curation events, the project stakeholders and UWEC student facilitators aspire to preserve a digital collection of local music history that inclusively recognizes the broad and diverse scope of music ways in the region today.
The project plays a prominent role in UWEC Public History education as students learn valuable and versatile skills while creating a meaningful collection with the surrounding community.
The Sounds of Eau Claire is a collaboration among the University of Wisconsin - Eau Claire, the Chippewa Valley Museum, and BluGold Radio. The project has received generous support from the National Endowment for the Humanities: Common Heritage Program and from the Wisconsin Humanities Council.