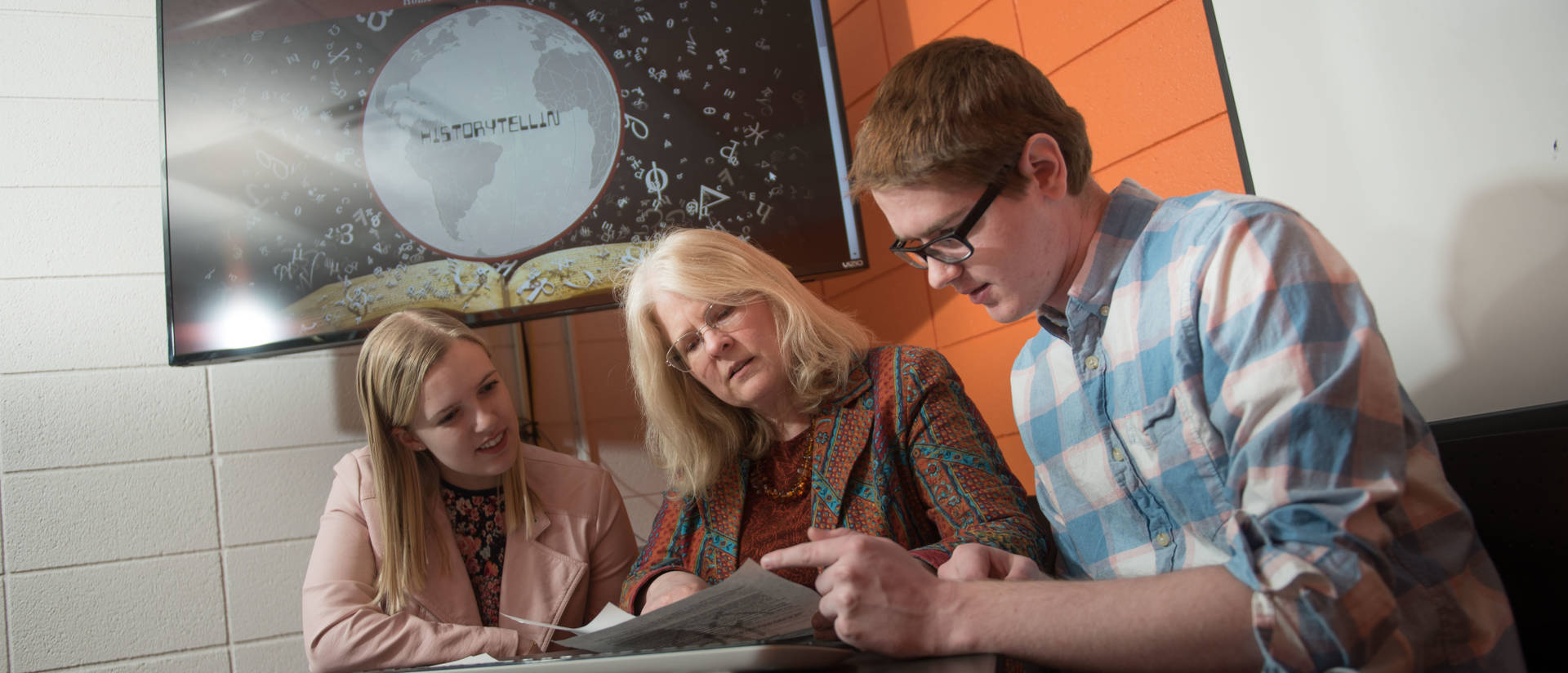 Different ways to teach + learn
Historytelling.org is a website affiliated with the History Department and the Center for History for Teaching and Learning. It is dedicated to publicizing and making available for educational use projects that showcase ways to teach and learn about the past in the digital environment.
Writing and Teaching History in the Digital Environment
This project uses digital humanities' tools to transform original college-level essays and short stories into interactive programs for use in elementary and secondary classrooms. Each of the interactive programs focus on core elementary and secondary curriculums in history/social studies or English/reading. Teachers can assign the programs to be viewed independently by students on multiple devices (iPad, laptop or desktop); alternatively, they can be used in class to supplement lesson plans. The vocabulary, content and themes of each program is specifically designed for either an elementary, middle school or high school audience.
The short stories were enhanced by using historical "pop-ups" and multimedia timelines to add historical perspectives to the eye-witness immediacy of the story. The result is a hybrid form of "creative nonfiction" in which the digital environment enables the reader to witness a historical event while simultaneously learning about it in its historical context. Topics include: Japanese Internment Camps, Al Capone and Organized Crime during Prohibition, The Lavender Scare during the Cold War (1950s), and Guantanamo Bay and the "War on Terror."
The essays were deconstructed and transformed into inquiry-driven interactive programs. The student is presented with an essential question that they must answer in order to be provided by evidence that supports and challenges their initial response. Subsequent questions ask they to interpret the evidence and reassess their opinion as it becomes more informed. Finally, students use the evidence to construct their own arguments in the form of thesis statements. These programs are designed to teach critical thinking skills and how to write a evidence-based, argumentative essay. Topics include: the controversy over Shakespeare's authorship, piracy and colonialism in the New World, recreating American history in video games, and understanding.
All programs are available for use at www.historytelling.org Questions and comments are welcome and can be emailed to comments@historytelling.org.