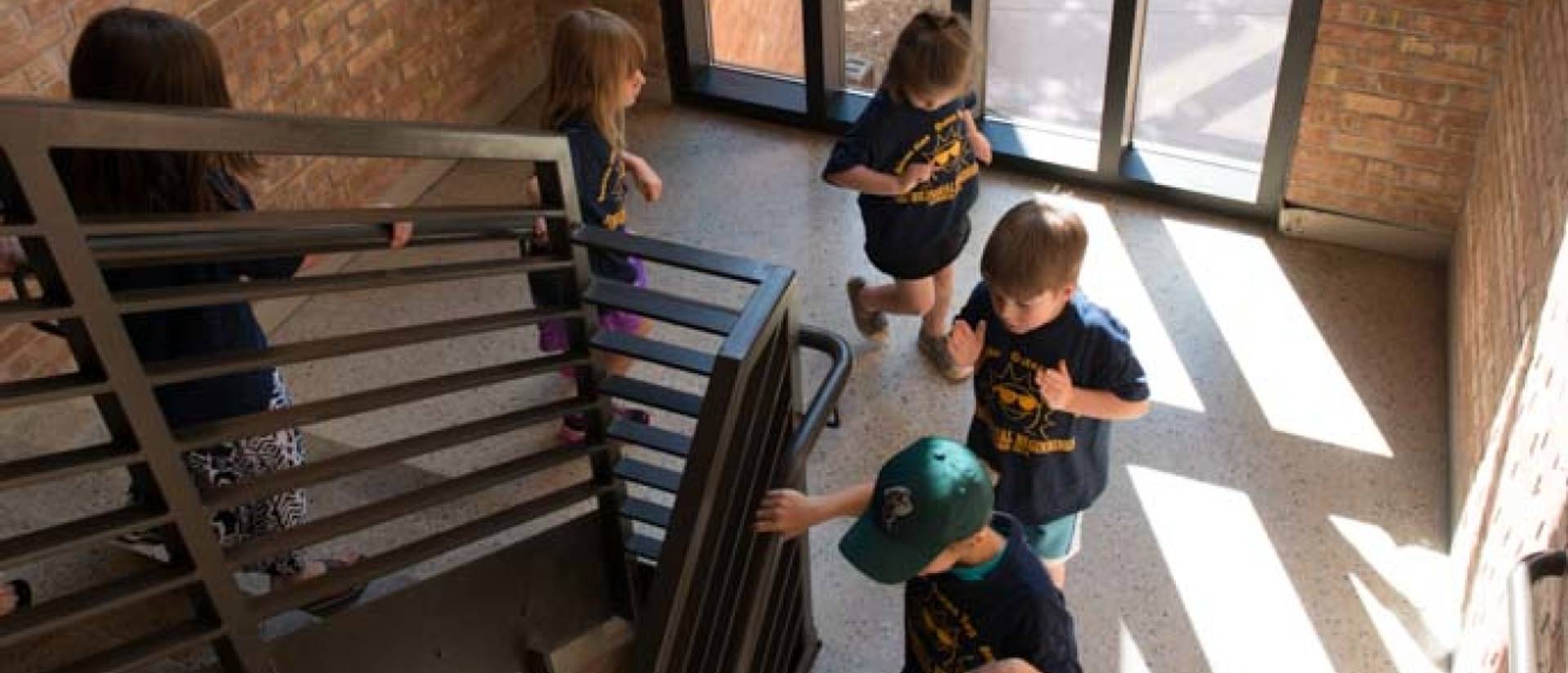 The UWEC Children's Nature Academy offers a busy summer program for school aged children. The summer enrichment program emphasizes gaining experience and skill in selecting, planning, and implementing projects and activities under the supervision of professional teachers.
---
Early Childhood Program
UWEC Children's Nature Academy provides care and learning to children ages 6 weeks – 5 years of age, year around. The program is a nationally accredited program that bridges child development in order to support the individual child. The program's beautiful property with, 112 acres of land, hiking trails, rolling hills and a bluebird trail makes it an ideal setting for nature-inspired learning.
Richard Louv, author of Last Child in the Woods writes, "We have such a brief opportunity to pass on to our children our love for this Earth, and to tell our stories. These are the moments when the world is made whole. In my children's memories, the adventures we've had together in nature will always exist."
The memories at the Nature Academy are ones that will last a lifetime.
Infants / Toddlers
The infant /toddler programs build on the relationships that are so critical during this time of brain development. Children experience the wonder of exploration in a safe and secure environment.
Preschools
As the children reach the preschool years their learning shifts to a broader focus. Teachers facilitate inquiry-based learning opportunities that integrate readiness skills through play.
4K
Two 4K classrooms prepare children for the transition to Kindergarten. This program works collaboratively with the Eau Claire Area school district so that the children have the foundation for school success. The curriculum, provided by the school district, is a highly comprehensive learning experience.
Teaching Staff
Each of our teaching staff has a 4-year degree in education or a related field. Classroom assistants are college students who share their many talents with the program. Teachers serve as mentors to these students as well, creating a win:win for all.