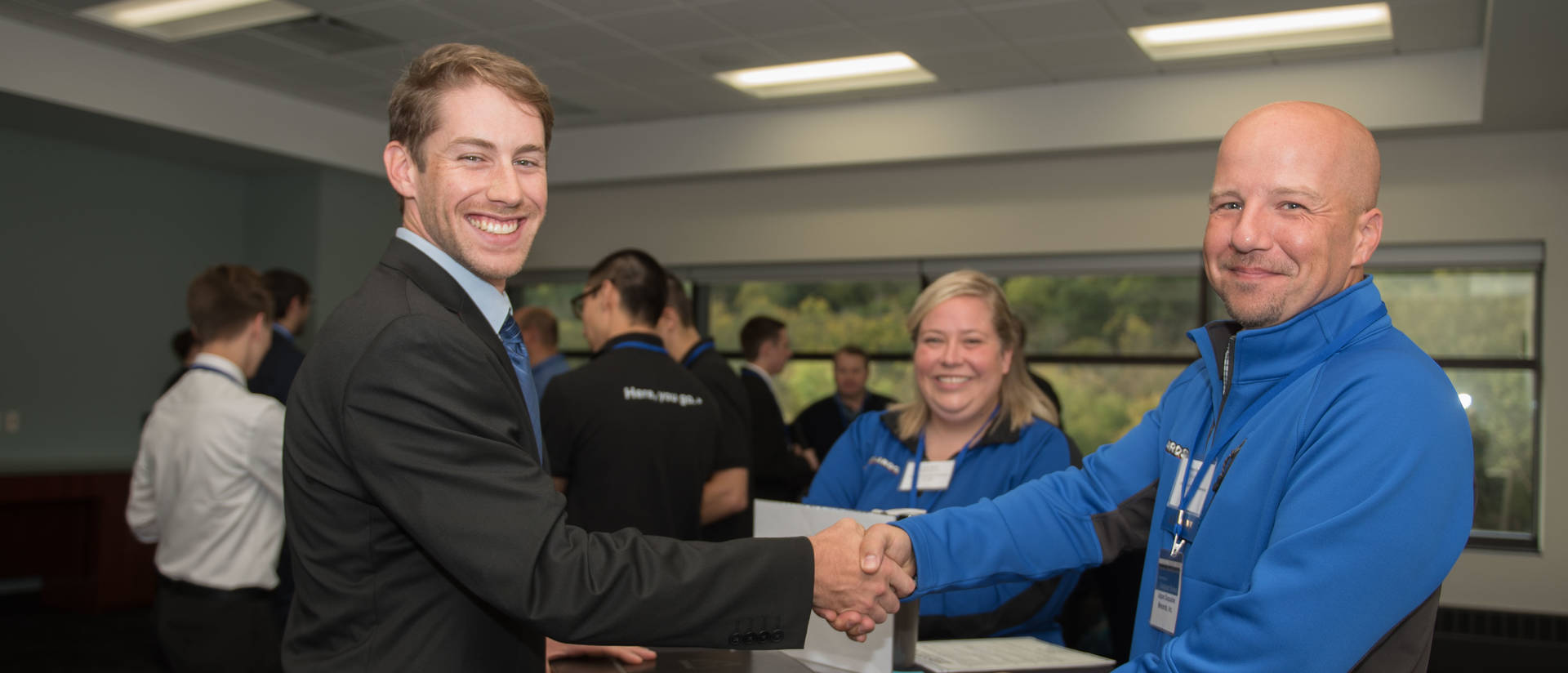 Networking is by far the best way to land a job or internship. Approximately 70-80% of jobs are found through networking.
Networking is creating a group of contacts who provide you with helpful information related to your career, your job search, and/or the industry or profession you plan to enter. Your goal is to create a relationship, rather than to get something. Most people are eager to help others and over time you will realize that you too have much to offer those with whom you network.
Hidden job market
It is estimated that 80% of jobs are filled by companies who never advertise the position and are filled by referral, or the "who do you know" method of recruitment. It is important to utilize your network in the job search process along with using other resources to ensure you are aware of all career opportunities.
Identify types of employers that align with career interests
Find specific potential employers
Find contacts within the target employer
Who should be in your network?
Faculty
Friends
Relatives
Acquaintances
Work Supervisor
Colleagues/Peers
How do you build a larger network? Where?
LinkedIn
Professional Associations
Campus Events, Speakers, and Workshops
Career Fairs
Internships/Volunteer Opportunities
Networking tips
Don't ask for a position. Rather, ask for help and advice.
If you are contacting someone who does not know you, introduce yourself succinctly. Tell the person how you got their contact information and why you are interested in connecting with them.
Be polite and use good manners and interpersonal skills. Make a positive impression.
Be articulate and ask relevant questions.
Thank everyone and keep in contact to let them know your progress. Write thank you letters to anyone who spoke with you. Leave a good impression.
How to network

Contact people and tell them you are graduating soon (or seeking an internship). Have prepared approximately a 10 second explanation of the kind of job that you are seeking.
Ask if they can suggest someone for you to talk to who has a connection with the industry or position that you have identified. If you have a particular organization in mind, ask if they know anyone within that organization.
Ask them to keep you in mind should they hear of any positions or prospects and offer to send them a copy of your resume.
Develop a prospect list and contact each of the individuals to whom you have been referred, mentioning the referring party's name if you have been given permission to do so.
Ask each of them for a referral and ask them to keep you in mind should they hear of anything. Offer to send your resume.
How to find potential employers

Tap into your network of professional and personal contacts to identify potential employers and conduct informational interviews or job shadows.
Utilize job search sites to find positions that use your skill set, research employers, and connect with employees.
Search the Chambers of Commerce for the city or region in which you are interested.
Searching posted positions

Start with Handshake for employers who have posted jobs for Blugolds.

Top job listing sites: