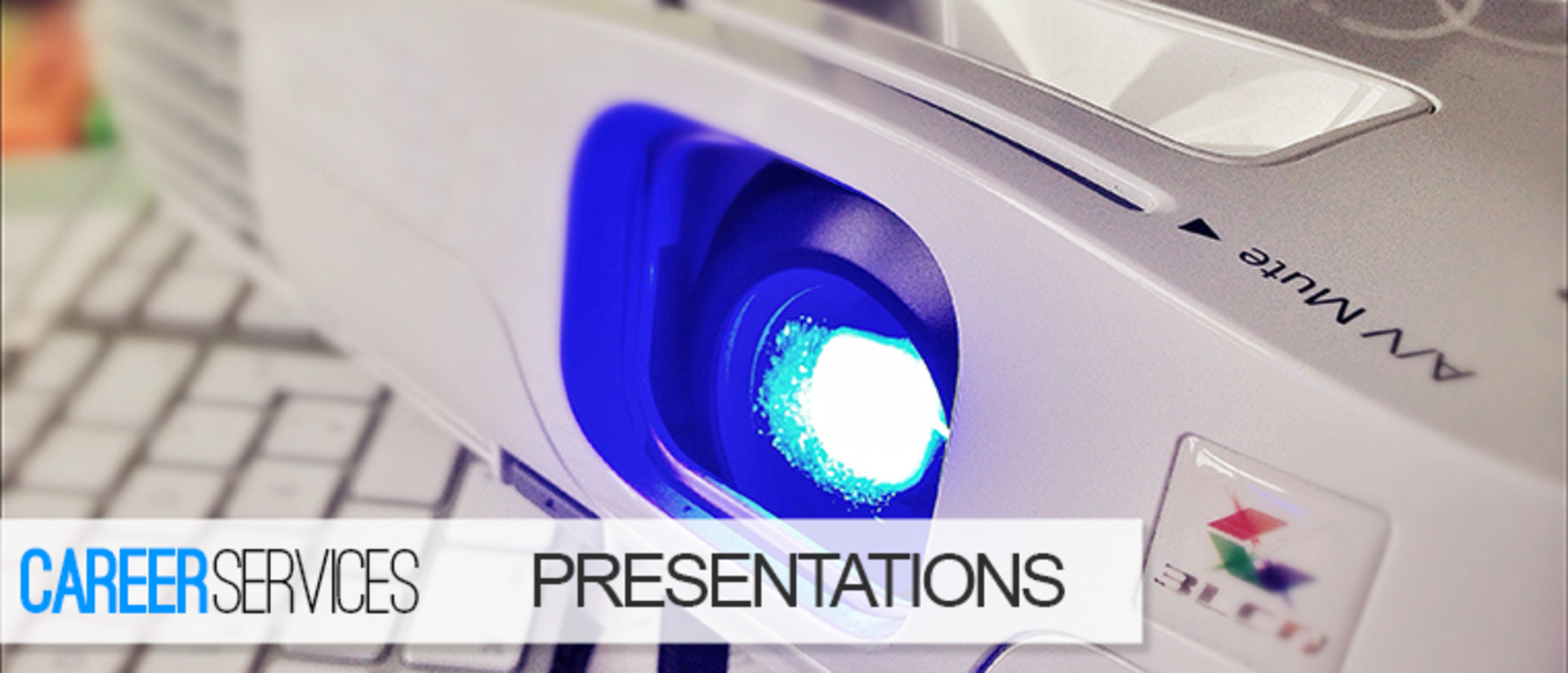 We will come to your classroom
Career Services is happy to present to your class, organization or any other group. Our office offers a wide variety of topics from understand careers to preparing for the job interview. If you are interested in a customized workshop, we are more than happy to accommodate.
Complete the Presentation Request Form to submit your request.
You will hear back from a Career Services staff member within 2-3 business days. Please give us at least a week's notice so we can be sure to accommodate your group. We offer several topics, or you create a customized topic.
---
Career Services Overview
Curious about Career Services and what it has to offer? Get the scoop on our office and the services we offer to students.
Benefits of Liberal Education
How does a liberal arts education prepare you for success after graduation? Learn more about how transferable skills and broad knowledge in multiple disciplines will help you in today's competitive global economy.
Career Options Within Your Major
You made your choice and now you have a major. But the big question is, what can you do with it?
The Hidden Job Market and Networking
You are not alone in your internship and career search. Making the right contacts can assist you in finding the position that fits your needs and skills.
LinkedIn
An important part of having a network is being able to maintain it. LinkedIn is a great tool to help individuals build and sustain a powerful and useful network.
Explore Internships
Think the right internship opportunity is not out there? Learn how to find an internship and create an experience that you and employers will value.
Resumes and Cover Letters
You have skills and talent. Show them off! A resume and cover letter are some of the most important documents you will create in your career search. Make them the best they can be!
Job Search Strategies
Researching employers, using online tools, Career Services, and other resources can take the stress and confusion out of the process and help you find a career you will love.
Interviewing Skills
Be ready, be prepared. An interview may be the opportunity of a lifetime and you want to be ready to give your best.
---