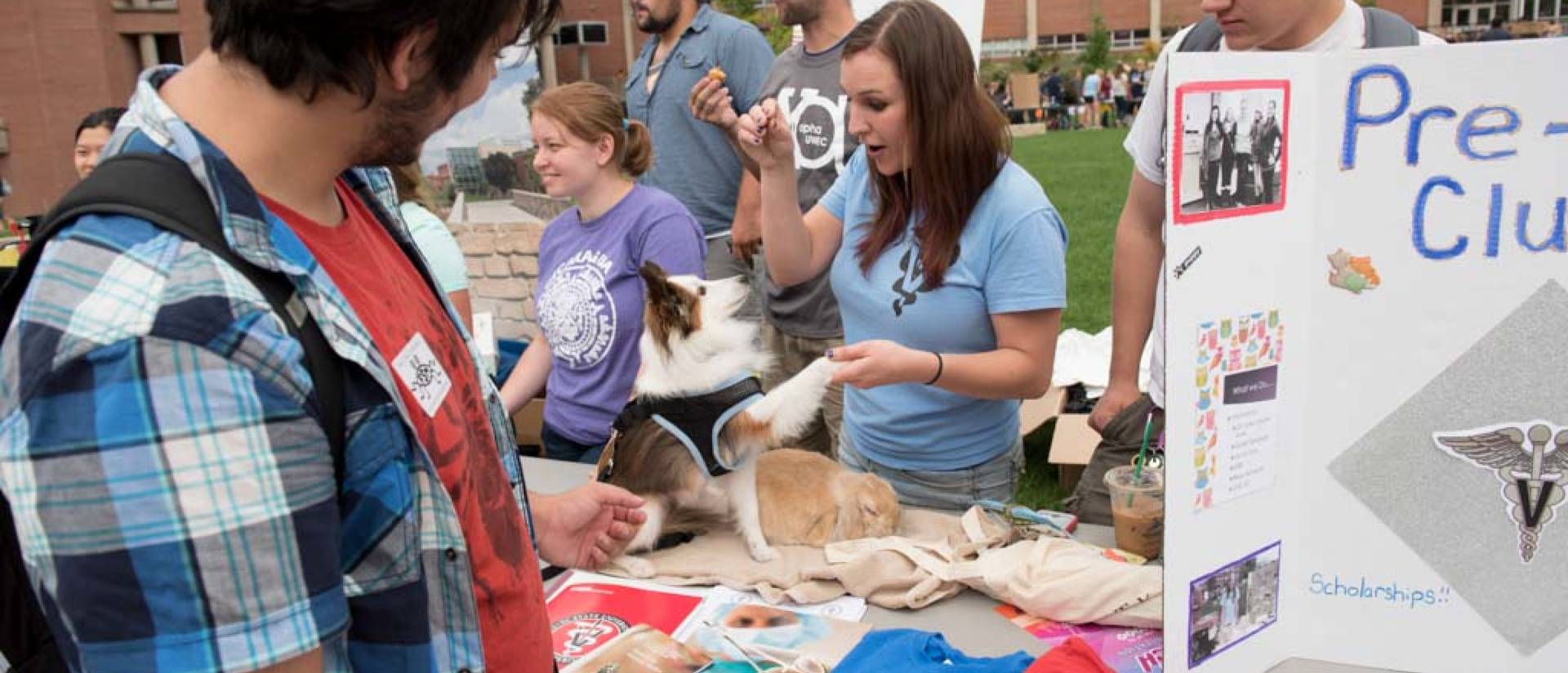 Live and learn with students who have a passion for wellness.
The Live Well Blugolds Living Learning Community combines two former LLCs, Healthy Living and Pre-Health Professions, into one community focused on Wellness. Whether you are interested in furthering your own personal wellness or in learning more about how wellness concepts can factor into your future career, Live Well Blugolds has something for you!
Programs and Events
LLC-focused programming will cover a variety of wellness topics including but not limited to stress management, nutrition, exercise, and mental health. Additionally, opportunities will be offered for enrichment programming related to course content.
Living
The Live Well Blugolds LLC is located in Murray Hall.
Learning
Students in the Live Well Blugolds LLC are recommended to take KINS 200.401. Consult with your academic advisor for details.
Who can participate?
The Live Well Blugolds LLC is open to all students living in Murray Hall who have an interest in wellness, but it is recommended for any of the following majors or minors: Communication Sciences & Disorders, Kinesiology, or any Pre-professional health-related program including but not limited to Medical, Physician Assistant, Nursing, Dental, Chiropractic, Occupational Therapy, Physical Therapy, and Veterinary Medicine.
How do I join the Live Well Blugolds LLC?
Apply to join a Living Learning Community through your Housing Portal. On the LLC page, indicate which of the communities you prefer.
Support
The Live Well Blugolds LLC is supported by RAs, along with Nathali Jones, Kinesiology faculty member.