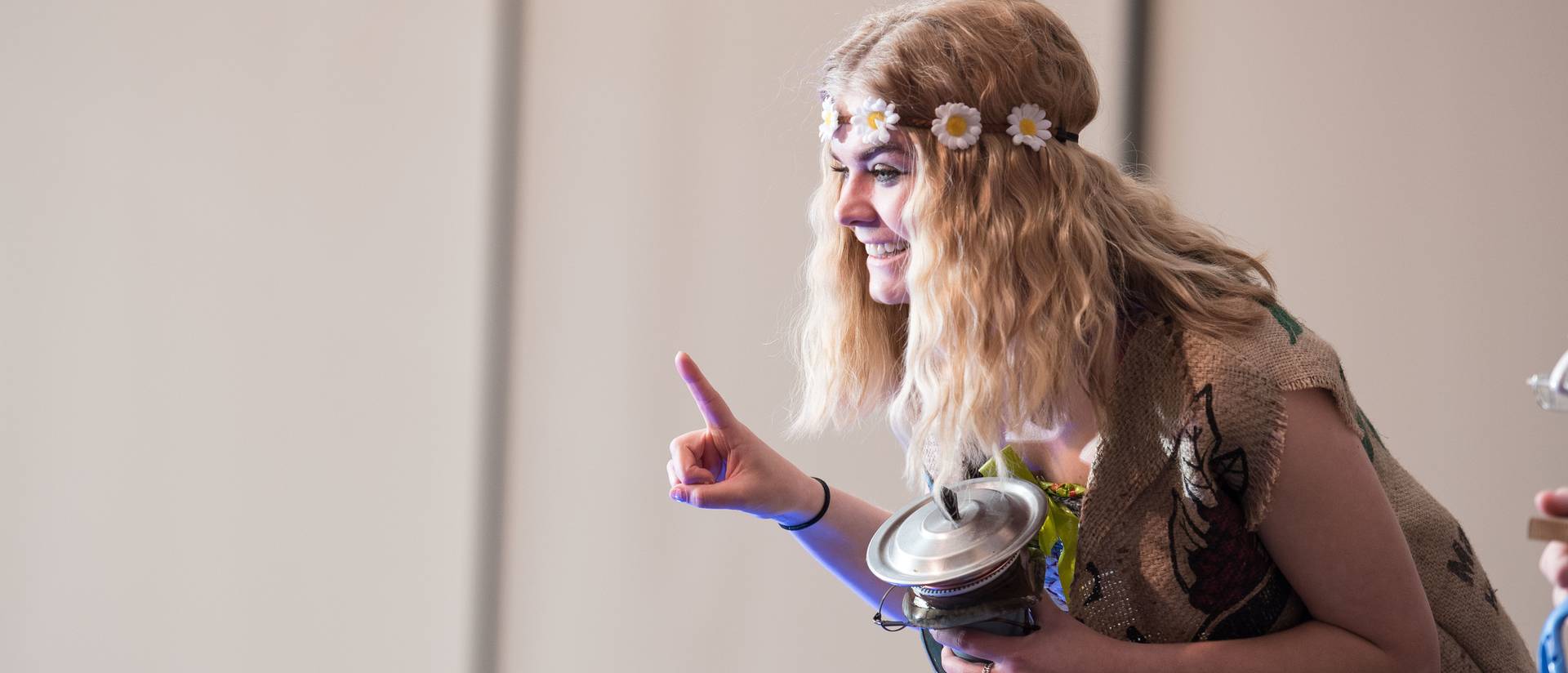 Sustainability Events in Housing
Below you'll find information about upcoming green events happening on campus.
Just Bag It Fashion Show
Students across campus can participate in the Just Bag It Fashion Show sponsored by Housing's Office of Sustainability. Students can make costumes from recycled, repurposed materials and win cash prizes for the top 4 winners.
Caught Green Handed Competition
During Recyclemania in February and March the residence hall students can compete in a sustainability competition. Each hall can get points for doing the best per capita recycling, holding sustainability events, requesting SEED programs and other fun "green" activities. The winning hall is awarded a free pop or pizza to each resident.
Cardboard Corrals
During Move In cardboard and stretchy plastic packaging and shopping bags are collected under tents that are placed between the halls and recycled. During the academic year the cardboard is collected at stations in the basement and stretchy plastic and plastic bags can be recycled in bins located in the lobby of each res hall.
Give and Take - Move Out Event
At the end of the year housing students can bring items they don't need to tents between the res halls. Others are welcome to take items. Unclaimed items are donated. School supplies, nonperishable food, toiletries and clothes are collected and donated to nonprofit organizations and to the university food pantry. Broken electronics and cardboard are recycled.