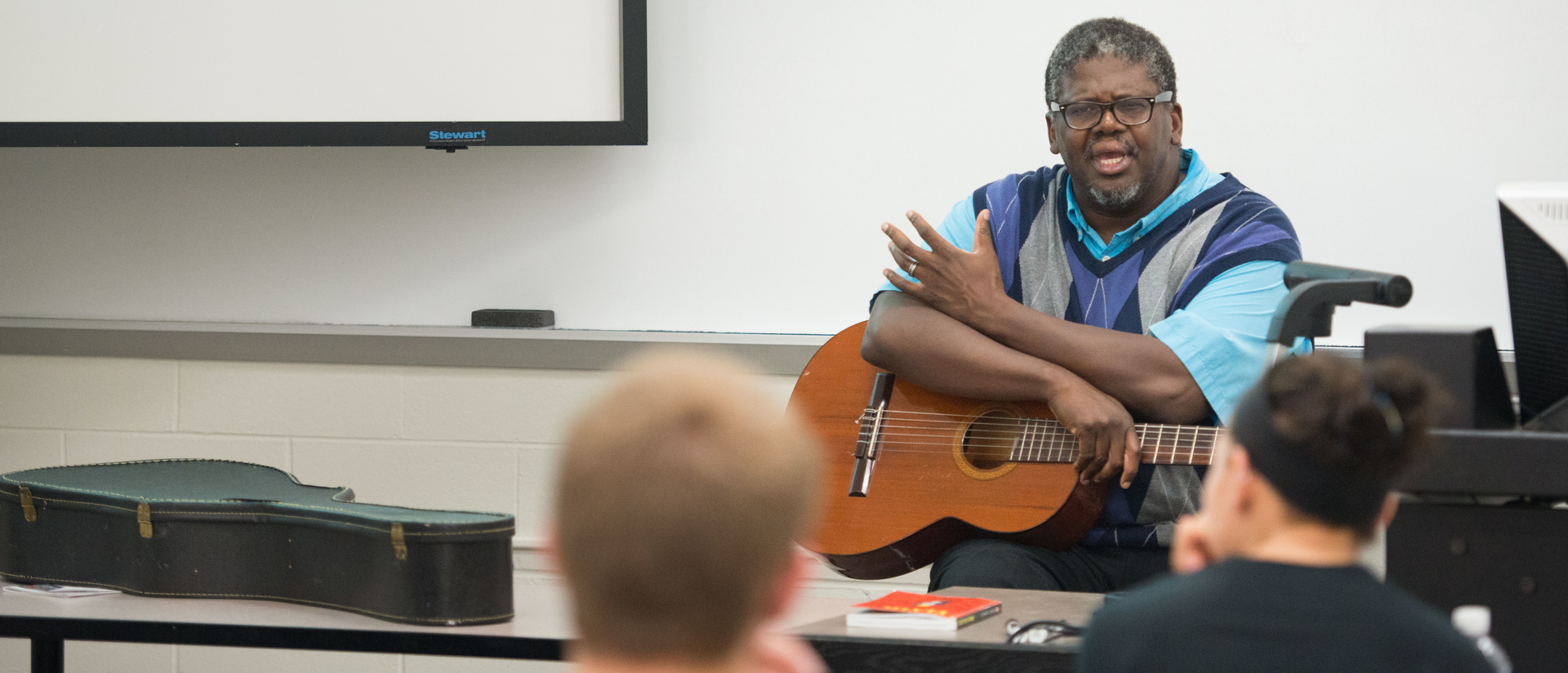 Caring about your success
Dedicated and Proud
University Honors faculty and staff are devoted to making your college experience the best it can be. They care about your education, strive to excel in their teaching and mentoring, and seek to get to know you. Building close, collaborative relationships with professors is part of what Honors is all about.
English | University Honors Program

Associate Professor | Director, University Honors Program

Biology

Department Assistant

Phillips Science Hall 330, Eau Claire | Directions
Office hours: Typically I am in the office Mon-Fri 8am-4pm.
Phillips Science Hall 330
Carly Bower
Media Manager
Carly is a third year Graphic Communications major with a passion for all things art. In her free time you'll find Carly making podcasts with friends, watching bad reality TV, and drinking coffee at Einstein's. She also loves playing trombone with the Blugold Marching Band. Carly appreciates the honors opportunities to learn about topics she wouldn't normally seek out on her own.
Isaac Dalhoff
Content Design Intern
Isaac is a third year student majoring in Creative Writing. He likes to bike, watch horror movies (at the rightly wrong hour), and cook. His favorite part about Honors are the opportunities provided by the program!
Rosa Gómez
Publications Intern
Rosa is a third year student who is majoring in Political Science and Journalism. Her hobbies include reading and writing, thrifting, and going on picnics. She loves being able to pursue new opportunities in Honors and challenging herself to grow!
Megan Gosian
Event Coordinator
Megan is a third year student majoring in Elementary and Special Education. When she's not playing trombone in the Blugold Marching Band or leading tours as a Campus Ambassador, Megan enjoys embroidery, hanging out with my friends, and going to hiking. Megan enjoys the connections she has made in the Honors program and encourages students to stop by to say hi or ask questions in McIntyre Library 2002.
Deyne Yarrington
Student Experience Coordinator
Deyne is a third year student majoring in English Education. In his free time, Deyne loves to read and bake! His favorite part about Honors is getting to branch out with classes totally different from his major!
Blugolds who have been there
Who better to tell you about the Honors experience than current Honors students? The students who work in the Honors office are all part of the Honors program, and they have the experience and knowledge to answer questions about the program or about life on campus. Stop by the office or send your questions through the contact form below.
Interested in Teaching a Course?
We always encourage both faculty and the Eau Claire/Chippewa Valley community members to reach out to us! We invite faculty and community members with particular expertise and at least a Master's degree to consider teaching that special course in the University Honors Program. Please contact the Honors office to start the conversation.