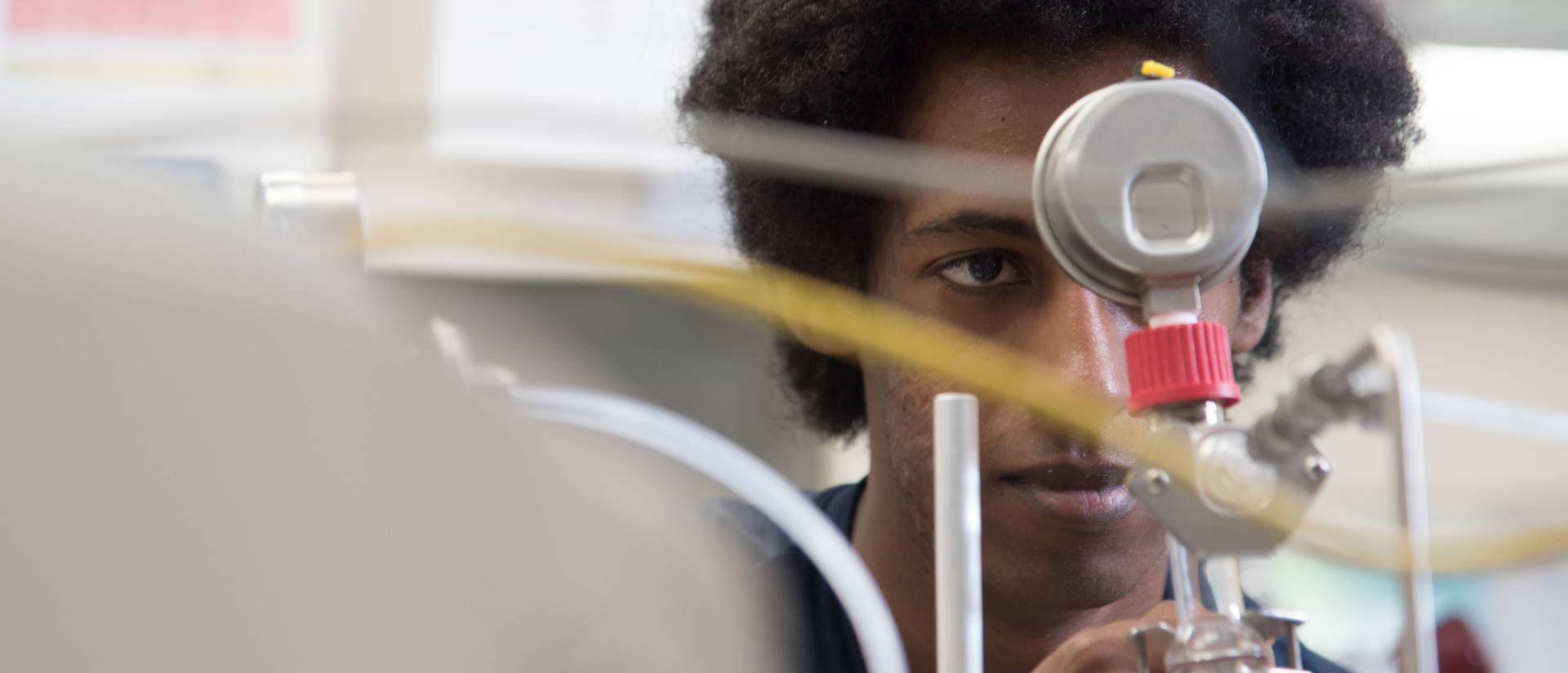 CERCA: An annual celebration of student research
Each year participants from first-year to graduate students gather during CERCA to present the results of their research and scholarly creative work. The week's activities highlight students' research accomplishments and contributions to the academic community. Students in all majors and disciplines are encouraged to participate.
A week-long focus on student research
The first UW-Eau Claire student research event, Student Research Day, took place in 1993 with 60 posters presented. More students have participated each year since then, and Student Research Day has evolved into a week-long event now known as CERCA. More than 500 students present posters during the two-day poster presentation, and many more participate in other activities during the week.
Participate
Any UW-Eau Claire student engaged in research or scholarly creative work with a faculty mentor is eligible to apply. Participants in all disciplines are encouraged to participate.
Attend CERCA!
All are invited, and we encourage you to attend to support the work of our students. The week includes two Student Research Days for poster and oral presentations, films, displays and performances of student scholarly work, and the Provost's Honors Symposium
In addition, each year we also hold some or all of the following events:
Math Retreat
WiSys Quick Pitch
Spotlight on First-year Research
Women's Studies Awards and Capstone
Public History Presentations
Immersion Experience Presentations
Distinguished Master's Thesis
Kaleidoscope of Nursing Research
Juried Student Art and Bachelor of Fine Arts Senior shows at UW-Eau Claire