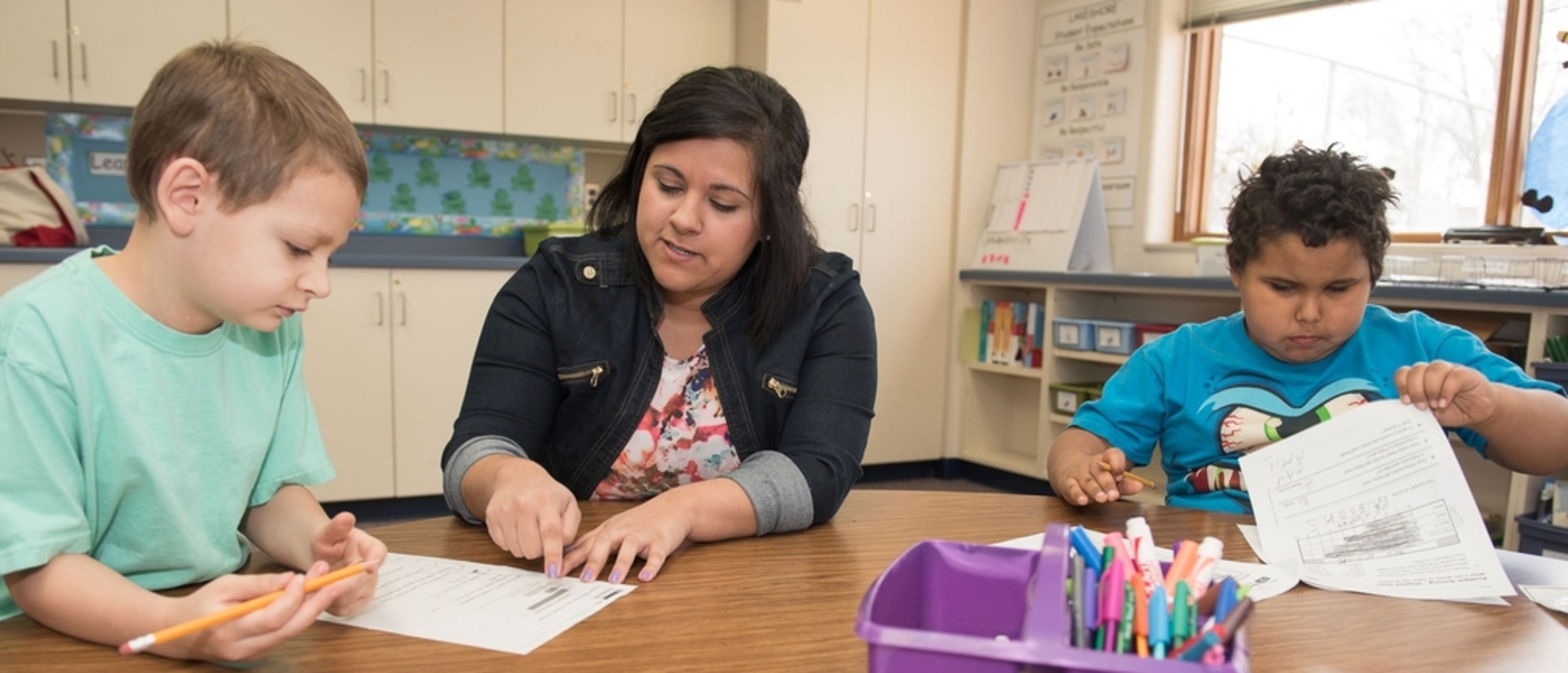 Transitioning from student to educator
We pride ourselves on having great community partners to offer our students outstanding experiences within the special education field. The special education team knows your experiences within the field are a vital part of becoming an exceptional educator. At UW-Eau Claire we offer you a great deal of opportunity to get not just one, but several school-based experiences. We believe learning to be an educator goes far beyond sitting in a classroom; these experiences will make you a highly sought-after candidate even before graduation.
School-based experiences are a collaborative endeavor between you, your cooperating teacher, and your university supervisor. One of the many goals of these experiences is for you to observe teachers, interact with students, and learn about yourself as an educator. You will have the opportunity to gain valuable strategies for classroom management, discover new ways to present all levels of content, and start building professional networks.
Learn about special education in other parts of the world
Your school-based experiences close to home can be complemented by several study abroad learning programs and practicum experiences. Take classes at the University of Aberdeen in Scotland over the summer, or spend a few weeks living with a family there while you spend time working directly with students with disabilities.
Tools for student teaching success
We understand that thinking ahead to student teaching can be both exciting and a little frightening. In this Student Teaching Workbook you will be able to prepare by getting an overview of some of the assignments you will be required to complete for your supervisor and cooperating teacher. This handbook is specific to Learning Disabilities and Cognitive Disabilities majors.