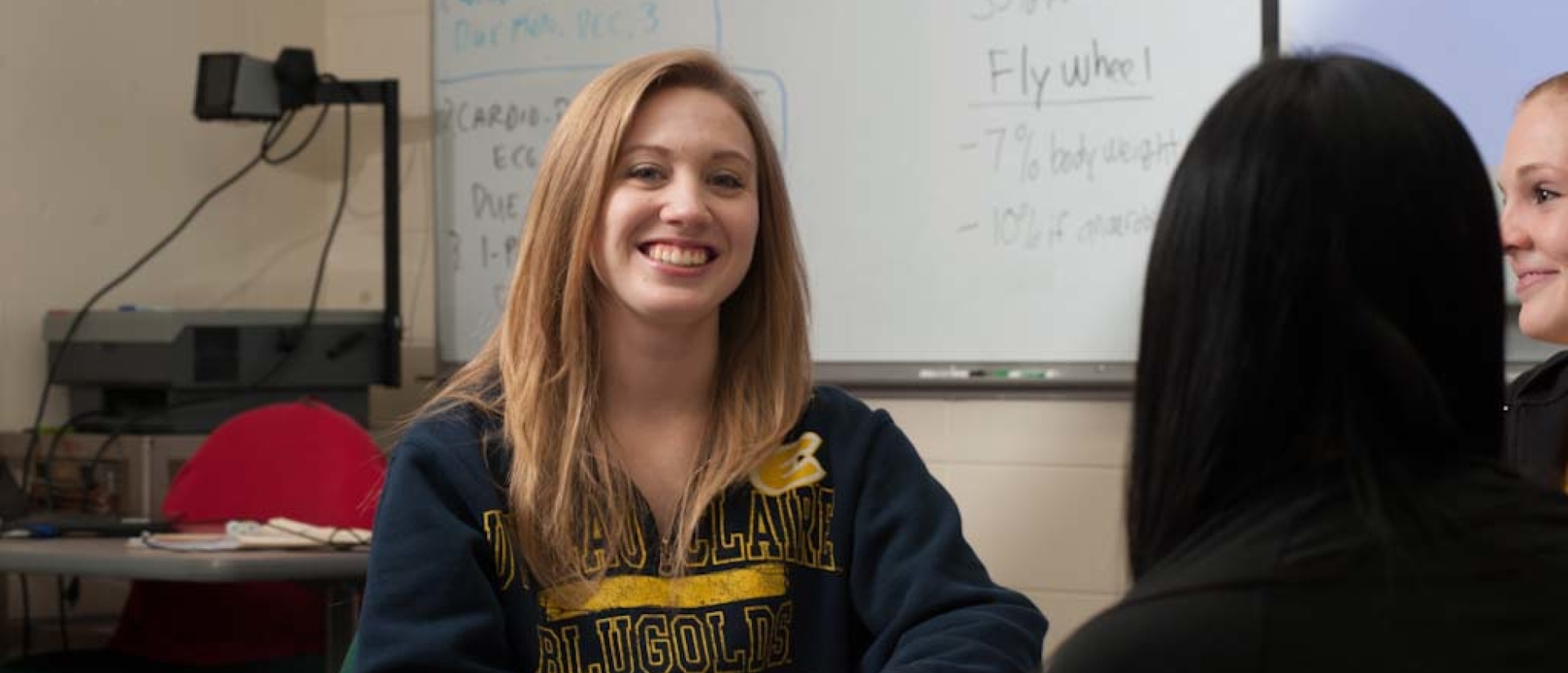 Take advantage of your hard work and dedication and apply for kinesiology scholarships. The UW-Eau Claire Foundation offers several scholarships for kinesiology students. These scholarships are available thanks to generous department of kinesiology alumni, community members and others.
Even more scholarships
Many other scholarships are available outside the department of kinesiology! These are based on criteria such as involvement in the community, participating in student organizations and much more. Each year the UW-Eau Claire Foundation provides over one million dollars in scholarships. Check them out and see if you can save some bucks!
Find scholarship information and helpful links here: Scholarships at UW-Eau Claire