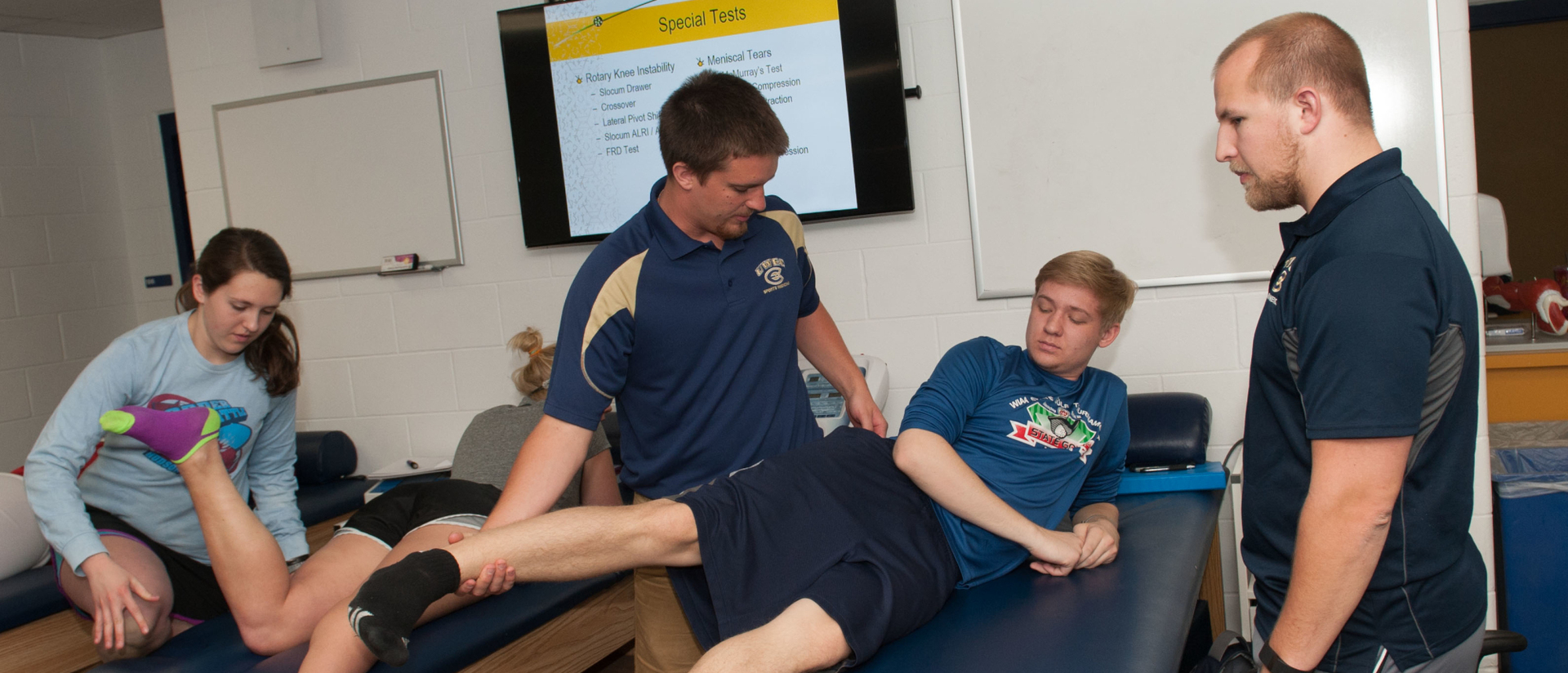 Demonstration of evaluation
Evaluating injury helps determine its severity which assists in planning for treatment and recovery. Whether you're a student, professional or interested in evaluating injury, we hope these videos are an educational resource for you. These videos are projects produced by department of kinesiology students. More videos are in production so check back for more injury evaluation techniques. If you have questions about the videos or injury evaluation, please reach out using the contact form at the bottom of this page.
Please do NOT attempt any of injury evaluation techniques if you, or someone else, is actually injured. See a trained health professional in the result of injury.
Upper Extremity
Lower Extremity