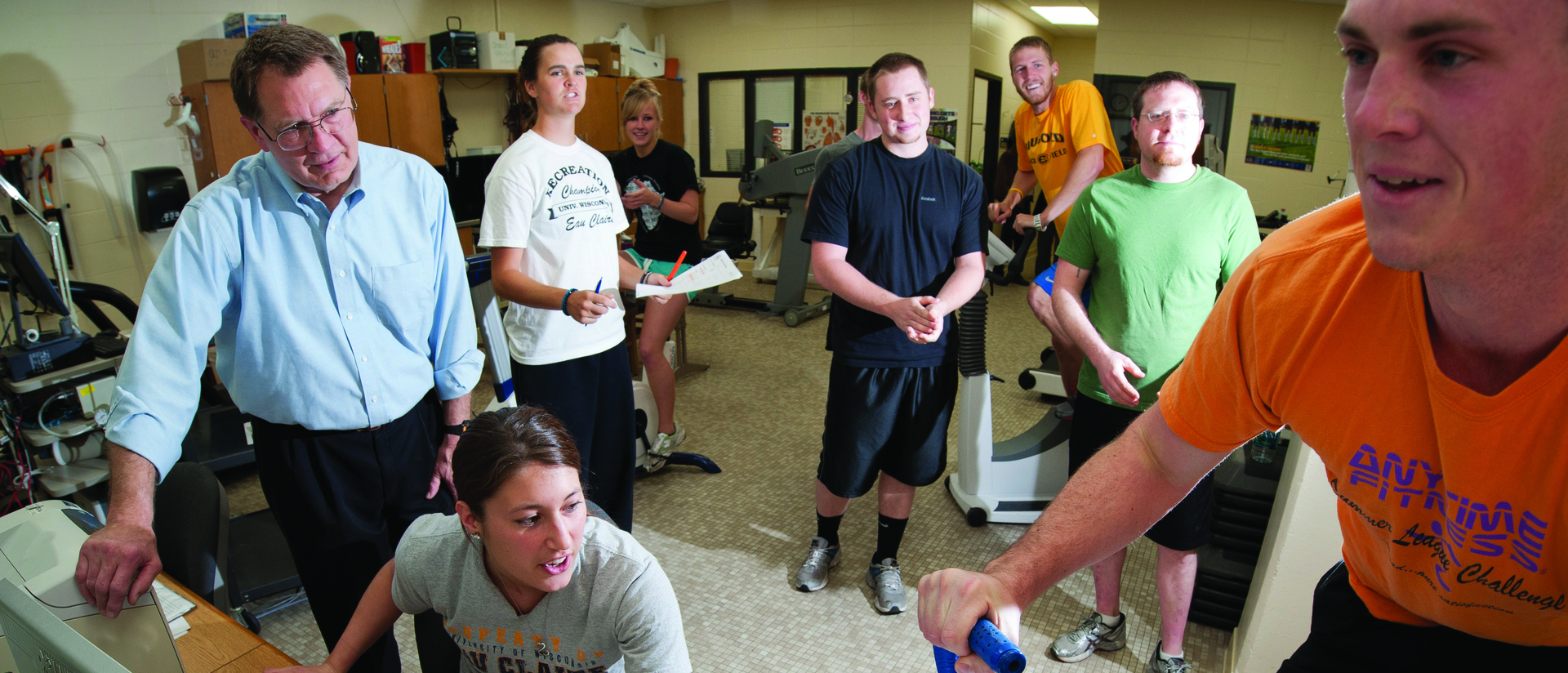 Whether you're running in the Olympics or just running late to class, the human body moves in amazing ways. In the department of kinesiology you'll explore movements across the human lifespan. Work closely with faculty who have years of professional experience and who lead hands-on courses and research. Our various community partnerships place you in internships, and clinical experiences provide practical skills. All these things come together to give you a head start towards a career in the field of kinesiology.
Kinesiology mission statement
The mission of the Department of kinesiology at the University of Wisconsin–Eau Claire is to foster purposeful learning in the science, application, and principles of kinesiology to understand the full nature of human movement across the lifespan. We live and promote this mission by developing and preparing transformative learners to lead others in the achievement of a healthy, physically active lifestyle, and an enhanced quality of life.
As part of our commitment to teaching and learning, the department has defined 4 broad goals for each student to work towards in their major experience.
Knowledge of the history, evolution, and philosophical foundations of the kinesiology discipline
An understanding, respect, and appreciation for the many facets of human movement across the lifespan
Utilization of evidenced-based approaches and reflective learning in professional practice
Ability to communicate effectively within a discipline-specific context