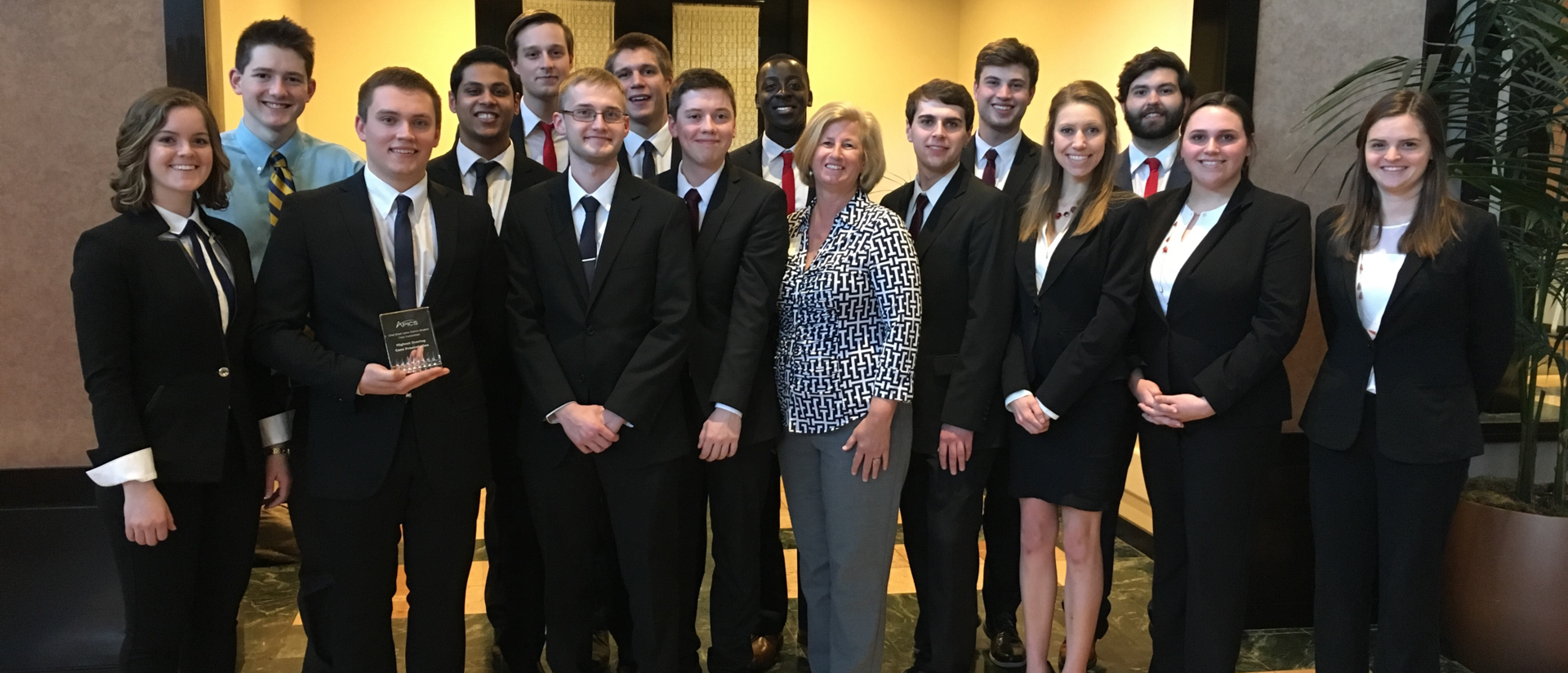 Bring out your competitive side
Each year, UW-Eau Claire management and leadership students compete in regional and national competitions to sharpen their skills in presenting, negotiating, demonstrating, and problem-solving. These competitions include the following:
Entrepreneur Program: UW-Eau Claire Swim with the Sharks, Wisconsin Big Idea Tournament, UW-Eau Claire Perfect Pitch
Human Resource Management: Wisconsin SHRM Student Conference and HR Games Competition
Strategic Management: UW-Eau Claire Sim Super Bowl.
UW-Eau Claire student competitors are a force to be reckoned with as they compete against -- and beat -- teams from some of the best universities at events held in Wisconsin and around the country.