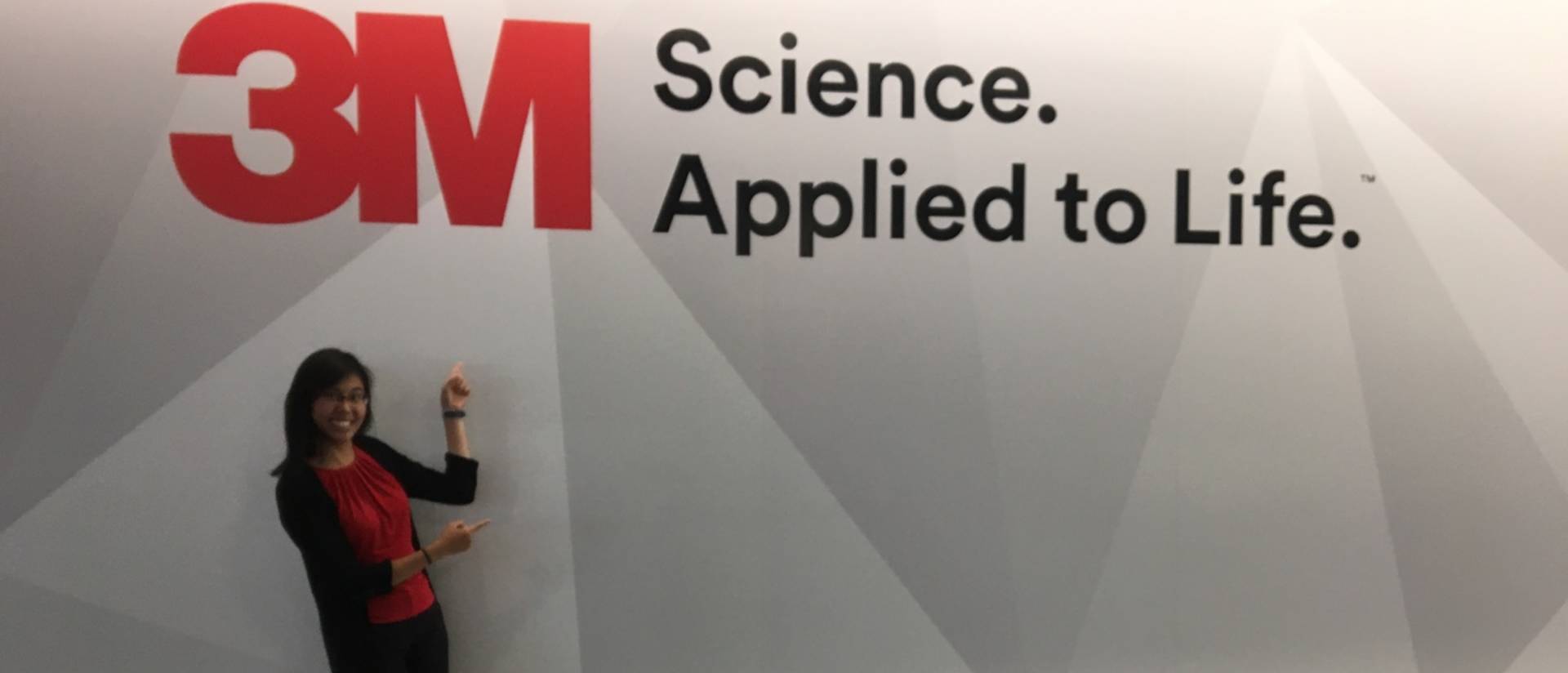 Information systems is a hot career so its little wonder that internship opportunities abound for IS students. In fact, almost half of the 130+ companies attending the UW-Eau Claire's Career Conference sought IS students to work on projects during the summer or academic year.
An internship is a great way to learn more about IS, network with employers, and gain self-confidence. It may also aid your job search as many companies use an internship to pre-screen prospective employees.
Most IS internships are paid experiences with salary and benefits determined by the employer. You may work part-time while taking classes or full-time during the summer or academic year. You may receive university credits for your internship or elect to have it recorded on your university transcript as a non-credit learning experience. Internships taken for credit may be used to satisfy IS program requirements.
Because internships are so plentiful, many IS majors complete more than one internship during their college career.
Information systems intern projects
Participated in systems development project teams
Established software standards for companies and evaluated software packages for company adoptions
Tested pre-production software for quality standards
Helped develop telecommunications systems
Participated in LAN/WAN developments
Assisted with development of EDI systems
Performed maintenance on legacy problems
Developed microcomputer applications
Participated in program conversion projects
Wrote procedure manuals for the application and use of hardware and software
Trained users on new software applications
Worked with users to gather new system specifications
Develop and maintained database applications.
Some of the Companies Participating in Our Internship Program
3M
American Express
American Family Insurance
Belvedere Trading
Cargill
Carlson Companies;
CH Robinson
Church Mutual Insurance
Cray, Inc.
CUNA Mutual
Ecolab
Egan Company
EY
Hormel
Humana
ImageTrend
JAMF Software
Joy Global
Kimberly-Clark
Kohl's
Kraft Foods
Land O'Lakes
Liberty Mutual
Marshfield Clinic
Marten Transport
Mayo Health Systems
Menards
Nicolet National Bank
Northwestern Mutual
RCU
Roehl Transport Inc.
St. Jude Medical
Schneider National
Securian Financial Group
Sentry Insurance
Skyline Technologies
State Farm Insurance
Target
Thomson Reuters
Travelers
United Healthcare
US Bank
Wipfli
Learn how to set up and register for an internship!
Work with a company, your faculty advisor, the Handshake system and the Internship Coordinator to get your experience set up. Find out how.
You can also check the status of your internship application.
Go Handshake and login with your UW-Eau Claire credentials.
Under "Career Center" at the top right of the screen, click "Experiences".
Click "View Details" on the your internship.
Scroll down to the approval section to view the status.