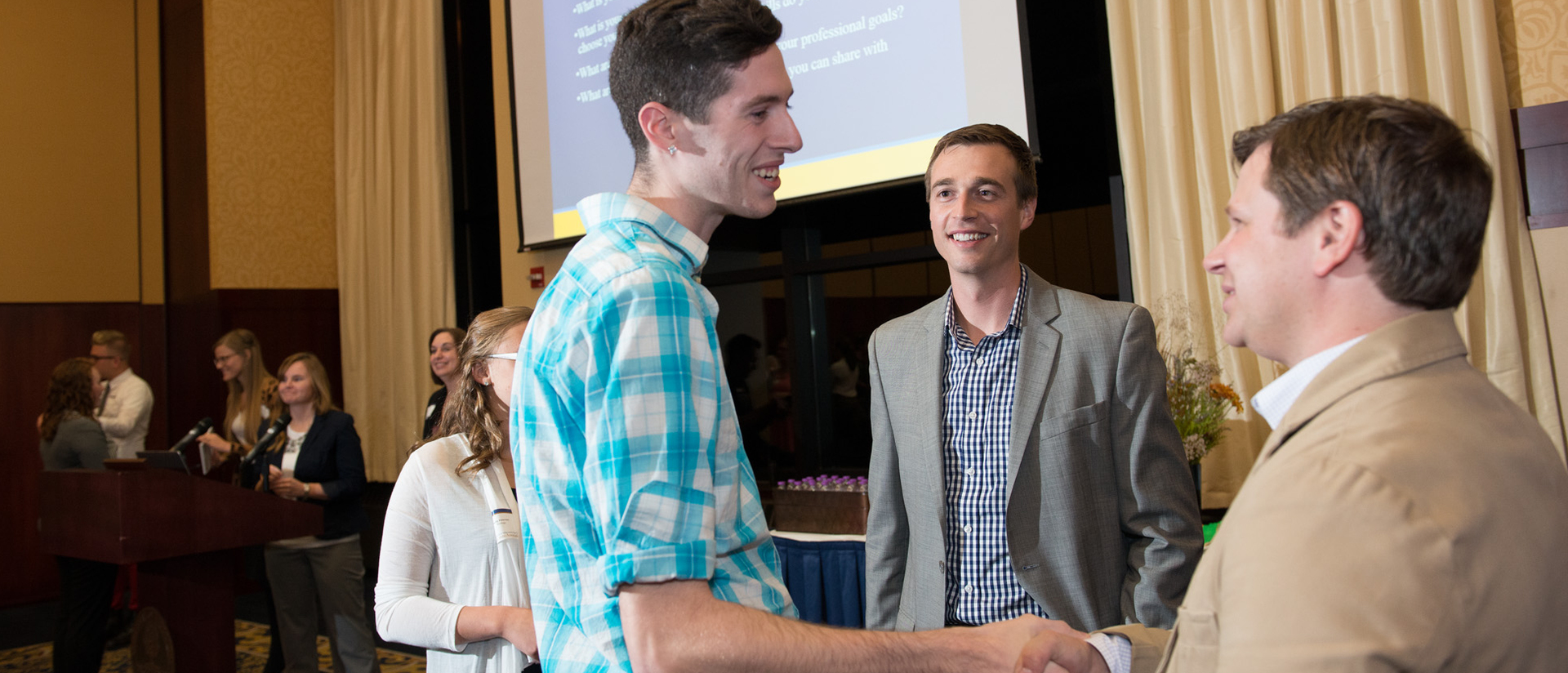 An internship can be an exciting part of your education that supplements your academic knowledge, promotes personal development, and provides professional preparation. While on an internship, you can learn more about your chosen profession, meet new people, and gain self-confidence. Having an internship will also aid your job search as many companies use an internship to pre-screen prospective employees.
A business communication internship is a part-time or full-time work experience that lets you integrate your formal study with practical work experience. As a business communication intern, you may be paid for your work (salary and benefits are determined by your employer), and you will receive academic credits for your experience.
While many full-time internships are completed during the summer, other students take a fall and/or spring semester away from campus to complete a full-time internship. Students registering to earn credit for a full-time internship retain full-time student status during the internship semester. Part-time internships are often completed while taking classes.
College of Business students may earn university credit for their internship or may elect to have their college-approved internship recorded on their university transcript as a non-credit learning experience. Internship credit requires additional activity beyond the internship work experience. See your major department for additional details.
Some of the Companies Participating in Our Internship Program
3M
Aflac
ALDI
American Express
American Family Insurance
Baker Tilly
Boulay, Heutmaker, Zibell & Co.
Cargill
Carlson Companies
Cascades Tissue
Citizens Community Credit Union
City of Eau Claire
CliftonLarsonAllen, LLP
Cray, Inc.
CUNA Mutual
Deloitte and Touche
Direct Supply
Eau Claire Area Chamber of Commerce
Eau Claire Area Economic Development Corporation
Ecolab
Enterprise Rent-A-Car
EY
Federated Insurance
Figi's
First Federal Savings Bank
Frito Lay
General Growth Properties
Harley-Davidson
Hormel
Huebsch Services
IBM Corporation
ImageTrend
JAMF Software
Kimberly-Clark
KPMG
Kraft Foods
Land O'Lakes
Lands' End
Leinenkugel Brewing Company
Liberty Mutual
Lockheed Martin
LSS Data Systems
Marshfield Clinic
Mason Companies
Maverick Media
Mayo Clinic Health Systems
McGladrey
Menards
National Presto Industries, Inc.
Nestle
Northwestern Mutual Financial Network
Prudential SecuritiesRCU
Realityworks
Roehl Transport Inc.
SBC Communications Corp.
Schneider National
Sears Holdings
Securian Financial Group
Sentry Insurance
Sherwin-Williams Co.
State Farm Insurance
Stepan
Sun Life Financial
SUPERVALU
SVA Certified Public Accountants
Swiss Colonies
Target
Thomson Reuters
Travelers
U.S. Bancorp
Uniprise
United Health
Wipfli
Wisconsin Department of Transportation
Wisconsin Gas
Learn how to set up and register for an internship!
Work with a company, your academic advisor, the Handshake system and the Internship Coordinator to get your experience set up. Find out how.
You can also check the status of your internship application.
Go Handshake and login with your UW-Eau Claire credentials.
Under "Career Center" at the top right of the screen, click "Experiences".
Click "View Details" on the your internship.
Scroll down to the approval section to view the status.