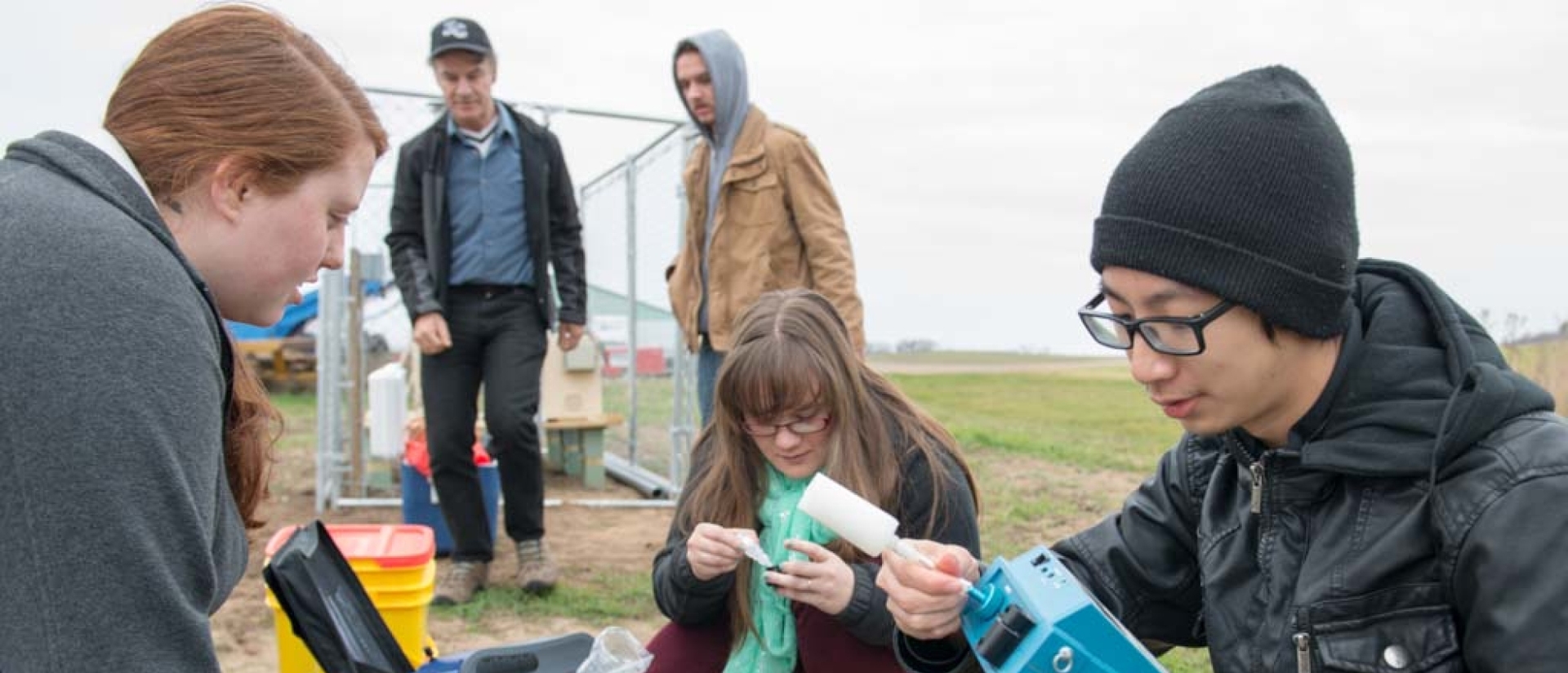 The Wisconsin Department of Natural Resources defines "fugitive emissions'' as "emissions that could not reasonably pass through a stack, chimney, vent, or other functionally equivalent opening" (DNR 2009). There are many sources of uncontrolled "fugitive" dust from sand mining and processing activities, including truck traffic, crusher operation, screening operation, bucket elevator, belt conveyor, rail loading, uncontrolled storage silos, and surge piles and storage bins.
The DNR has claimed that "Under s. NR 407.02(4), Wis. Adm. Code, the fugitive emissions of a stationary source may not be considered in determining whether it is a major source, unless the source belongs to one of the 27 listed categories of stationary sources." In response to public concerns about fugitive dust emissions, the DNR stated "Fugitive dust (particulate matter) from sources such as storage piles and haul trucks is difficult to model for a number of reasons. First of all, it is difficult to establish an emission rate because of the uncertainty of the emission factors. Also, the conditions at each location can vary so widely that it is impossible to categorize sources. Due to the nature of fugitive dust sources, the WDNR does not usually model these sources." (DNR 2009). However, the DNR did model fugitive dust emissions for a mine and processing plant in the towns of Dovre and Howard (DNR 2011), including the following sources:
F12 - Dry Plant Conveyors, F14 - Dry Plant Hopper for Truck Unloading, F15 - Dry Plant Fugitive Dust Truck Traffic, F01 - Portable Truck Receiving, F02 - Wet Plant Portable Crusher, F03 - Wet Plant Portable Screen, F04 - Wet Plant Portable Conveyors, and F05 - Wet Plant Fugitive Dust from Truck Traffic
Unfortunately, the DNR did not include these sources of particulate pollution in determining whether emissions would cause violations in national air quality standards --- without the consideration of fugitive sources, the predicted PM 10 level would be 31% of the NAAQS standard and PM 2.5 24-hour level would be 93% of the NAAQS standard. Inclusion of fugitive dust emissions would increase the predicted PM 10 level by 31.3% and PM 2.5 level by 7.2%, leading to a possible violation of the NAAQS PM 2.5 24-hour standard (DNR 2011).

The DNR does require that coal handling and storage operations consider fugitive dust from transfer operations that are not totally enclosed, material transfer operations that are totally enclosed and vent to a baghouse, coal pile wind erosion, coal pile maintenance, ash loading to enclosed trucks, ash loading to open trucks, and cooling towers.