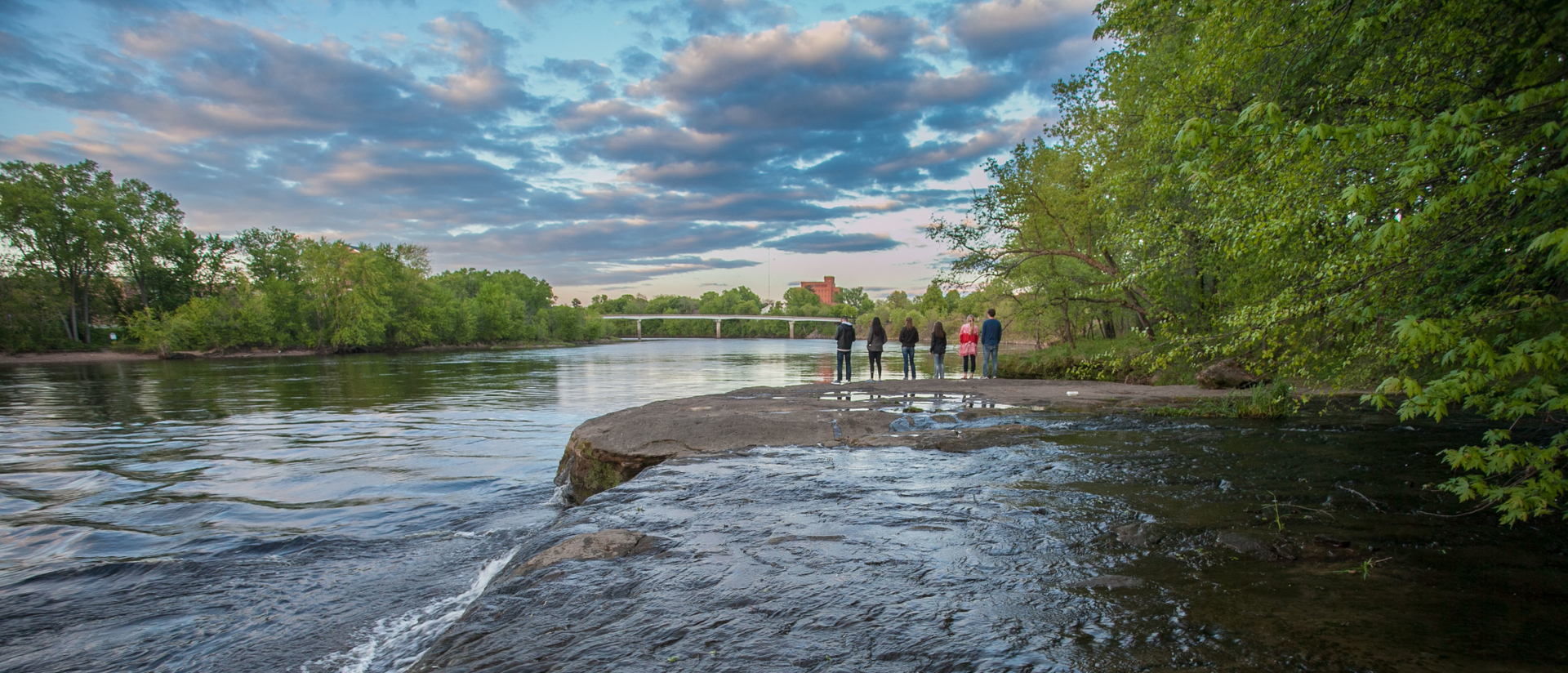 We love questions and helping you get them answered. People tend to ask the same questions, so we've put together our most common questions with our answers to them. If you don't see your question below, give us a call, shoot us an email or fill out the form below.
Criminal justice program FAQs

Why is the criminal justice program part of the political science department?

Criminal justice is a comprehensive major that is administratively housed within the department of political science. Criminal justice is an inherently interdisciplinary program that incorporates knowledge from a variety of social science disciplines. There are currently three faculty members who have been trained in criminal justice and criminology who teach the bulk of the core courses in the major. A few of the political science faculty members teach the upper division law classes. Criminal justice majors also have the ability to take elective courses taught by faculty members in other disciplines, including psychology, sociology, social work, and political science.

What is the difference between a Bachelor of Arts (B.A.) degree and a Bachelor of Science (B.S.) degree in criminal justice?

From the perspective of the criminal justice coursework, there is no difference. The core and elective classes are exactly the same. The differences between the degrees relate to university and college requirements, not program requirements. For example:

For a B.A. degree, students are required to complete 2 semesters of a foreign language (or 3 semesters of American Sign Language) and 15 credits of humanities coursework; but there are fewer math and science requirements.
For a B.S. degree, students need a foreign language OR foreign culture credits and less humanities credits (9-12), but are required to pass a higher level math and additional science credits as well as two lab classes (instead of just one for the B.A. degree).

Practically speaking, there is no real reason to choose one degree over the other. If students like math and science, then they should pursue a B.S. degree. If not, then the B.A. degree is more appropriate.

I'm thinking about attending graduate school and would like experience as a research or teaching assistant. Who do I speak with about these opportunities?

Criminal justice faculty are actively involved in student-faculty research collaborations. Speak with a faculty member if you have a research idea or would like to discuss an opportunity to assist them with their research; you can even apply for a monetary stipend that will pay you while you conduct research.

With the permission of a faculty member, students can also serve as a Student Academic Apprentice. Students will receive special permission to enroll in CRMJ 397. From the undergraduate catalog: "Qualified students work under close supervision of faculty exploring methods to teach criminal justice and assisting in the teaching of a course or courses. Students enhance their understanding of the discipline and their communication skills." Usually, apprentices are used for CRMJ 103; you must earn at least a B+ in any class that you want to apprentice for. Talk with a faculty member to learn more.
Grades and GPA FAQs

Do I need to maintain a specific grade point average (GPA) to be in the criminal justice program?

The criminal justice program does not have a specific GPA requirement. Criminal justice students are subject to the university requirements that you earn a 2.0 GPA during the semester, maintain a 2.0 GPA overall, and a 2.0 GPA for major courses to remain in good academic standing. Your resident GPA must remain at or above 2.0 as well.

Do I need to earn a "C" or better in all of the criminal justice courses to pass them?

The only classes that a student must earn a C or better in to pass are "competency" classes (college writing, math, and foreign language). Students must, however, maintain a 2.0 GPA for the semester and overall to graduate. For example, if a student earns a "D" in a core criminal justice course (1.0 grade points), they would need to earn a "B" or better in another course (3.0 grade points) that semester so that their semester GPA remains at an average of 2.0 (or above). They would also need to earn a "B" or higher in another criminal justice course to ensure their major GPA remains above 2.0.
Job placement and career FAQs

What is the job placement rate for criminal justice majors?

Unfortunately we don't have good numbers to answer this question. We do know that our students have very good success in the job market and many of our local law enforcement agencies have hired a number of our graduates recently. There is currently fairly high demand for students with criminal justice degrees -especially liberal-arts based degrees like UW-Eau Claire's. Additionally, many of our students go on to graduate school or law school. A few have even earned doctorate degrees.

I'm interested in criminal justice, but don't want to be a police officer. What other careers are possible?

There are a number of career paths open to students who earn a criminal justice degree. As an interdisciplinary major within the social sciences, students are well-positioned to take on any job where interaction with the public is a primary function. Most students who major in criminal justice are interested in helping others and being an important contributing figure in their communities. Students who graduate with criminal justice can find work in corrections (jail, prisons, probation, and parole), youth services (juvenile detention, youth caseworkers, and treatment), investigations (private investigator, fraud investigator), or private security (asset protection, loss prevention), just to name a few. The options are as varied as the people who pursue this versatile degree.

Check out what our alumni are doing

I would like to be a police officer in Minnesota (or some state other than Wisconsin), can I still major in criminal justice at UW-Eau Claire?

Yes. In general, students can earn a bachelor's degree (with any major) in any state. In fact, all students really need to be a police officer in most states is 60 accredited college credits along with completing a law enforcement skills program. Generally speaking, students have to complete the skills portion of the law enforcement training in the state in which they would like to be employed as a police officer. Even students who earn a bachelor's degree in criminal justice from UW-Eau Claire who want to be police officers in Wisconsin will still need to complete the Wisconsin law enforcement skills training (at a technical college like CVTC)

Likewise, if a student earned a bachelor's degree from an accredited university in Minnesota, he or she would still be required to complete the POST program in Minnesota (the law enforcement skills training). If a student earned a criminal justice degree from UW-Eau Claire and wanted to be a police officer in MN, the institution where he or she would enroll to complete the POST curriculum would evaluate the courses he completed here to determine if any satisfied any of the required courses. Some do, but it all depends on what school the student attended. We have MANY students who complete our degree and ultimately move to another state to work in law enforcement (Minnesota being the most common).

Many states do have reciprocity agreements with other states once an officer has reached a specified number of years of experience. For example, if a student was to complete a bachelor's degree here at UW-Eau Claire, complete the skills training for Wisconsin, and work in law enforcement for 3 years, he or she would be eligible to be a police officer in Minnesota after completing the "Reciprocity License Examination" offered by the POST board in MN. There are some restrictions on this, and more information can be found here.

Why should I get a bachelor's degree in criminal justice when I can be a police officer with just a 2-year technical college degree in law enforcement?

It is true that most states do not require police officers to have a bachelor's degree. In Wisconsin, officers must have completed 60 credits at an accredited college or university. For advancement within most law enforcement agencies, however, a bachelor's degree is often needed. Also, many departments are becoming very selective in their hiring and even though a bachelor's degree is not officially needed to be hired, practically speaking it is difficult to get an interview without one. Moreover, many departments have educational incentive pay plans that reward officers who have more formal education (bachelor's or even master's degrees).
Scholarship FAQs

Are there any Foundation Scholarships available to criminal justice students at UWEC?

Criminal justice majors can apply for the Lee Dahlgren Criminal Justice Scholarship. More information regarding application deadlines is usually sent to criminal justice majors via email.