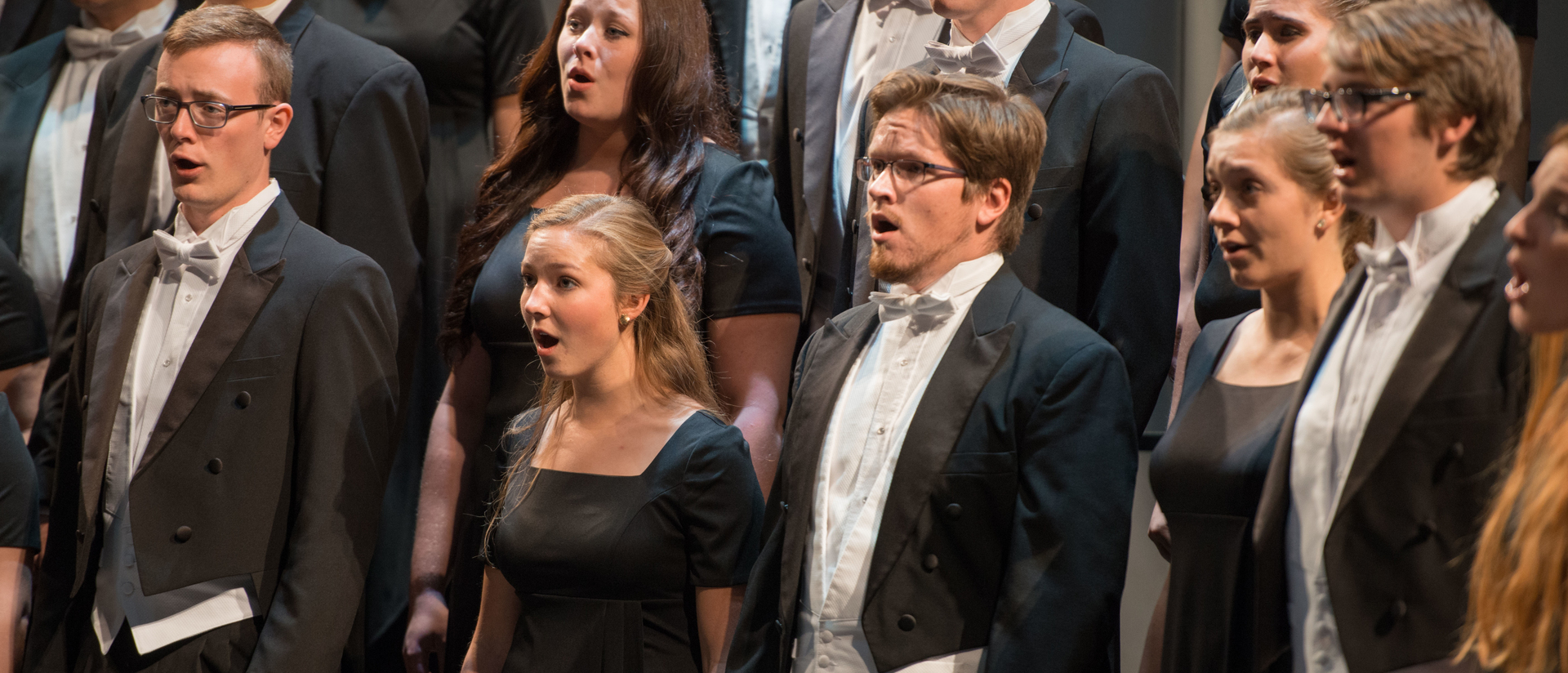 Here you can learn more about the members of the Choral Festival.
Frank A. Watkins
Frank A. Watkins, a native of Omaha, Nebraska, taught secondary choral music in Texas for six years. He holds degrees in piano performance from Jackson State University (BM), the University of Arkansas (MM), and choral conducting from Northwestern University (MM) and Michigan State University (DMA). Watkins is in demand as guest conductor and clinician. Recent engagements include the 2013 Mid-Michigan Honor Choir, University of Nebraska Omaha Collegiate Choir Concert Series (2014), Dunn St. Croix Honor Choir (2015), Lakeland All-Conference Honor Choir (2015), University of Nebraska Omaha Middle School Honor Choir (2016), and the Eau Claire Chamber Orchestra (2016). Future engagements include the 2016 Great Northern Conference All- Conference Choir and the 2017 Big Nine Festival Honor Choir in Red Wing, MN. He has presented workshops on choral methods for the International Music and Christian Arts Conference, Michigan State University, and the Ohio State University. In 2015 he presented at both the Wisconsin Music Educators State Convention and the National Collegiate Choral Organization National Conference. Watkins joined the faculty of the University of Wisconsin-Eau Claire in 2014. In 2016, he was appointed Conductor and Music Director of the Eau Claire Chamber Orchestra. A dynamic young conductor, Watkins' love and passion are teaching. He believes that in order to educate, you must first inspire! It is his goal to make an impact…not just an impression on the lives of those that follow his baton.
Elizabeth Joosten
Elizabeth Joosten has been a resident of Cameron, WI since 1974. She holds degrees in music education from the University of Wisconsin-River Falls (BME) and the University of Wisconsin-Lacrosse (MME). Joosten taught vocal music in the Cameron School District for 18 years, where she conducted the Chamber Choir, Women's Chorale, Concert Choir, Vocal Jazz Ensemble, Middle School Choir, and taught middle school general music. Prior to her appointment at Cameron, she taught vocal music in the Colfax School District as well as private voice and piano lessons. In 2015 she was appointed to the music faculty at University of Wisconsin-Barron County where she taught courses in theory and ear training. An active pedagogue, Joosten has worked with the Wisconsin State Music Association as a coach for the WSMA High School State Honors Treble Choir and has served as a clinician, adjudicator, and adjudication training facilitator. She joined the faculty at the University of Wisconsin-Eau Claire in 2016 as Assistant Director of Choral Studies. In her position at UW-Eau Claire, she serves as conductor of The Singing Statesmen, Women's Chorus, University Symphonic Choir, and supervises student teachers. In addition to her duties at UW-Eau Claire, she is the director of the Barron County Singers, the Red Cedar Choir, and is Director of Music at Living Water Lutheran Church in Cameron, WI. Beth is married to Mike Joosten, director of the UW-Barron County Communiversity Band. They have three children, Heidi, Daniel, and Sarah, who have all continued with college degrees in music.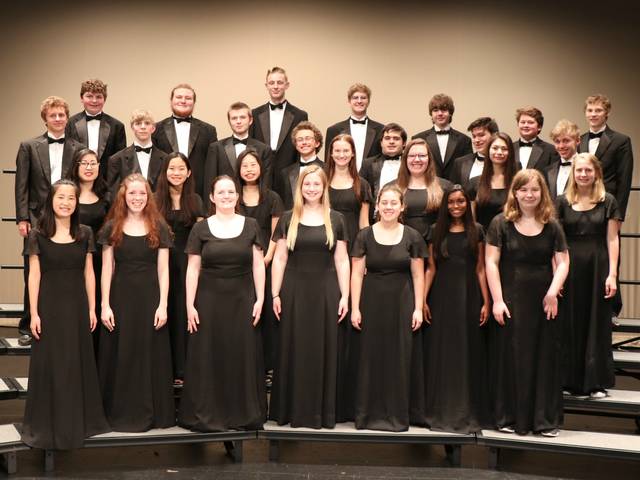 River Falls High School Concert Choir
Since 2001, Carolyn (Carrie) Loney's heart has sung with River Falls High School musicians, allowing her to experience the beauty, laughter, learning, and bonds that are created when music and passion unite. In addition to a rich tenure at River Falls, various experiences have inspired her work. Some of the most impactful have included working with many area choirs as a clinician, serving in the Wisconsin School Music Association (WSMA) as a State High School Honors Choir Section Coach/Coordinator, clinician, and judge; conducting the American Choral Directors Association (ACDA) State Middle Level Honors Choir (North Dakota), conducting at the International Music Camp (IMC), and discovering potential with Babette Lightner and the Voice Care network. As a lifelong learner, Ms. Loney has received diplomas from St. Thomas (MME) and UW-Eau Claire (B-ME), and has also recently renewed her National Boards Teaching License. She continues to refine her teaching through leadership and educational conferences. She is thankful for her husband Dean (also a Blugold!), her daughter Megan, and her dog, Smudge.
Sarah Joosten is from Cameron, Wisconsin. She attended the University of Wisconsin-Eau Claire where she received her Bachelor's of Choral Music Education in May 2018. In her time at UW-Eau Claire, she served as President of Women's Concert Chorale, President of the American Choral Directors Association, President of Sigma Alpha Iota, Vice President of the Collegiate National Association for Music Educators, and was the Cabaret Director's Award recipient in 2017. Ms. Joosten is in her first year of teaching at River Falls Meyer Middle School and River Falls High School and is excited to begin her teaching career in a thriving music department.