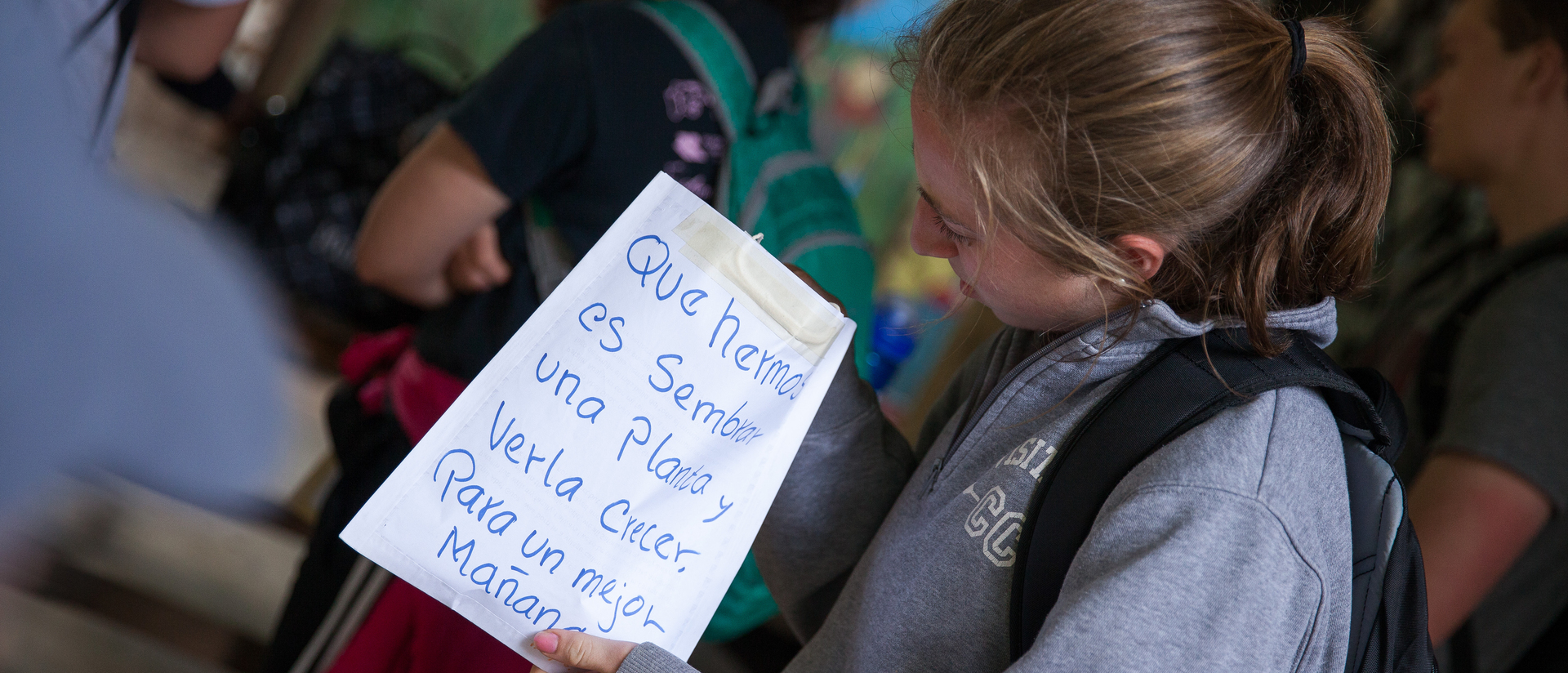 If your real interest in Latin American and Latinx Studies is rooted in mastering the Spanish language, and you also seek to gain a broad base of cultural and historical knowledge to back up your work in any Spanish speaking career path or Latin American country, the liberal arts language emphasis in Latin American and Latinx Studies is the perfect answer for you.
Our LAS language emphasis plan allows students to take an additional 9 credits in Spanish elective courses beyond the core requirements. That means at least three more courses taught in Spanish, and all those additional learning hours make a difference in gaining fluency.
What do I need to take when?
To see an example of the degree plan for our language emphasis might look like, click on the link below. Keep in mind that this is a sample plan, and your exact plan may vary.
Need help sorting it all out?
Don't worry, your advisors will be the experts to help with all the nuts and bolts, but the documents linked below can be helpful in reviewing the requirements and being sure you don't miss anything in your planning.
Language immersion requirement
Because of its invaluable benefits to students in terms of developing fluency in the target language and learning about Latin America, all LAS majors and the minor have a language immersion requirement of six weeks in a Latin American country, although a full semester is recommended if possible, especially for those doing the comprehensive teaching major. The requirement can be met through enrollment in an approved academic study abroad program, the National Student Exchange program, an internship or service/volunteer work. Students facing extenuating circumstances may participate in an alternative domestic language immersion experience pre-approved and determined in conjunction with the LAS Committee.
How do I declare a Latin American and Latinx Studies major, minor or certificate?
If you're interested in any of the above, or in changing from your current major, see your academic advisor or contact the LAS program director at LAS@uwec.edu.