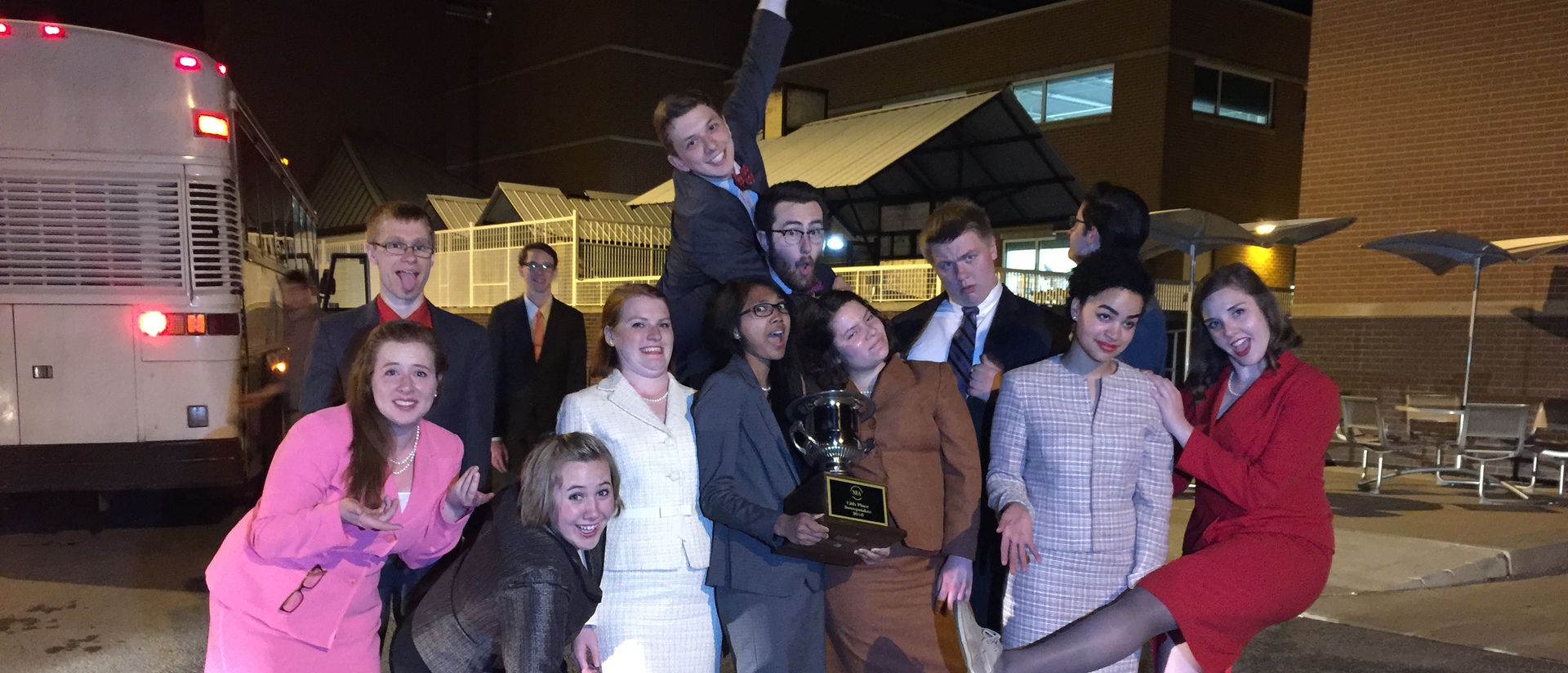 The W.I. (Wisconsin/Illinois) Lovefest Swing is held on the weekend as close to Valentine's day as possible. This Swing is a way for G.W.I.E.T to pair with another tournament to give intercollegiate forensics competitors the opportunity to compete in two tournaments in one weekend. The GWIET is hosted by UWEC on Saturday and Sunday's tournament is hosted by Monmouth College from Monmouth, Illinois. Competitors come back year after year not only for the friendly competition, but the "love" themed activities.
The Grace Walsh Individual Events Tournament
The GWIET portion of the Lovefest tournaments offers competitors the opportunity to nominate and vote for Love King and Love Queen. Throughout the morning, competitors can write-in nominations to nominate other competitors for King and Queen. Once the top four nominees are selected, competitors and coaches and donate their spare change to vote for their King and Queen! Every cent counts for a vote, and the nominees with the most money in their jars win! The best part is, all money raised is donated to a charity of our choosing. In the past, our team, with the help of the forensics community, raised over $600 for the Bolton Refuge House here in Eau Claire, Wisconsin. This is a celebration of Grace's dedication to the activity and the passion with which she led the forensics community.
Ready to attend?
If you're interested in attending this tournament, invitation and details can be found here. If you are an Alumni and want to come back home and judge, just contact us.