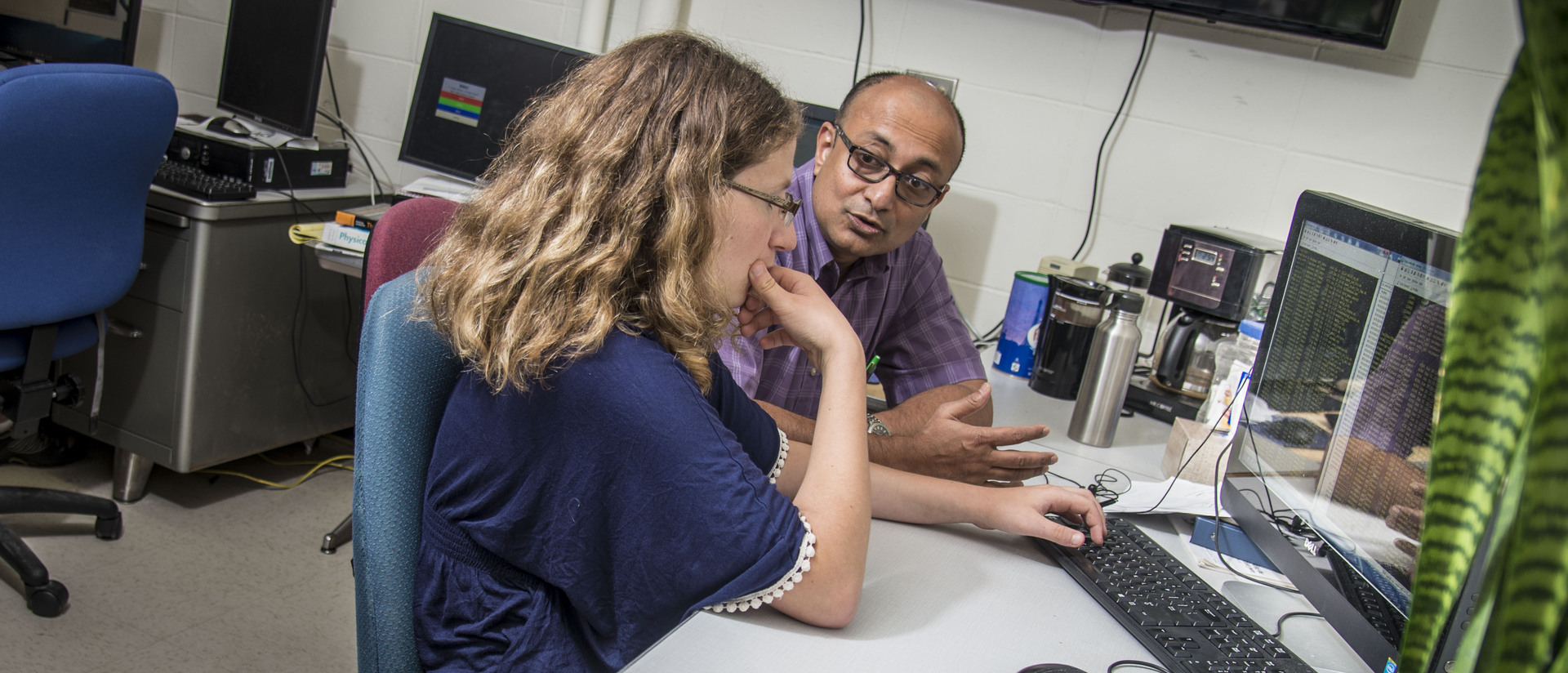 Gaining experience with the supercomputer cluster can actually be a part of your coursework! The cluster has been used for teaching physical chemistry and biophysical chemistry courses. It's bringing the high-impact experience of collaborative research to many students through discovery-guided group projects.
Goals of cluster-based group projects
To use computational experiments to explore theoretical concepts
To provide training to disseminate scientific results through oral and poster presentations
To analyze and produce data shareable to the scientific community through publications
Physical chemistry
Determination of the van der Waals constants of common gas molecules. Developing potential energy surfaces and derive van der Waal's coefficients using Lennard-Jones parameters obtained from the results.
Effect of substitution on the redox and protonation equilibria of quinones. Calculation of the free energy changes for the electron and proton addition reactions of various substitutions.
Impact of quinone substitution on the hydride transfer energetics. Calculation of the free energy changes for the hydride-transfer reactions between lumiflavin and various substituted quinones.
Biophysical chemistry
Exploring the dynamics of G-protein coupled receptors (GPCRs).
Comparisons of the Intrinsic Dynamics of enzymes involved in metabolic pathways and develop a dynamic-based tool for the functional identification of proteins.
Comparison of the intrinsic dynamics of the Cytochrome P450 superfamily to understand if the difference in atomic fluctuations is related to substrate specificity.
Classification of aminoacyl-tRNA synthetases (AARSs) based on their intrinsic dynamics.