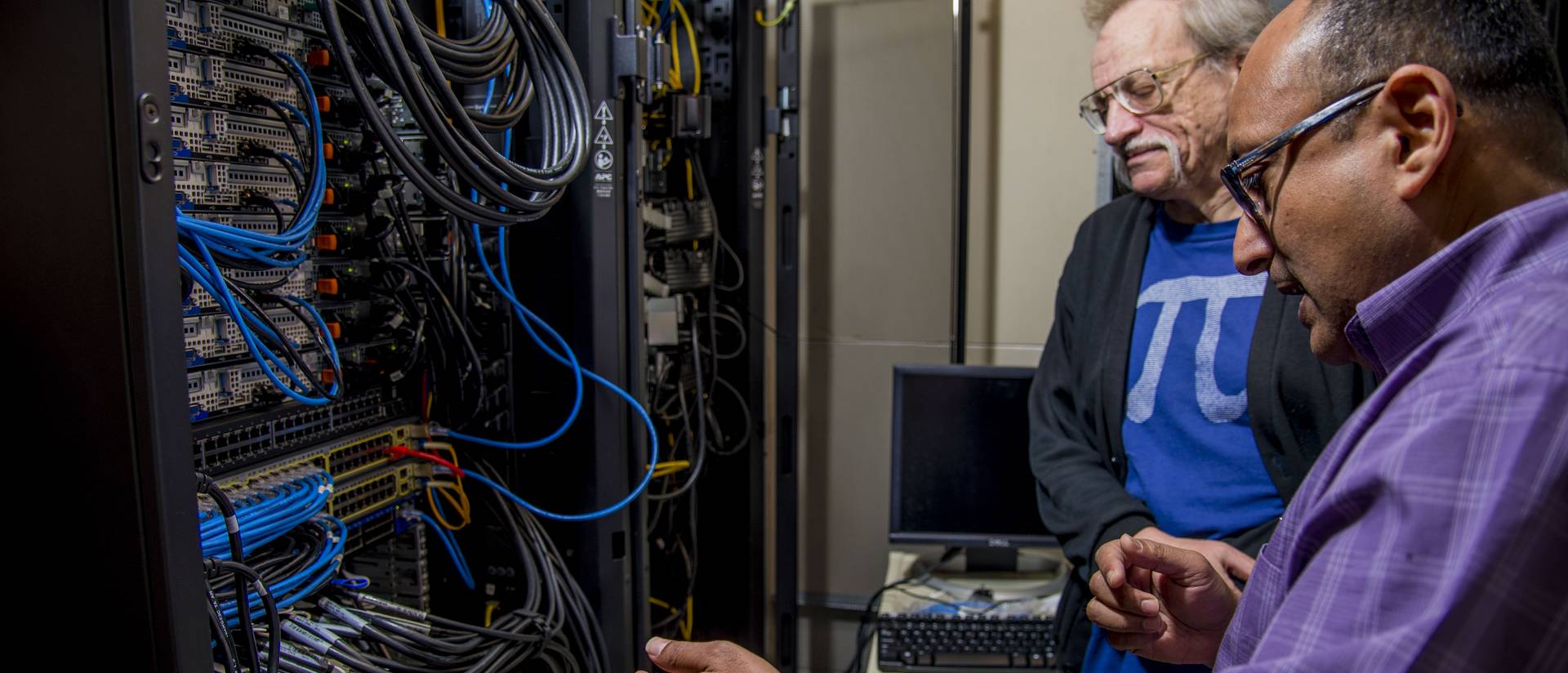 Supercomputers Fostering Cutting-Edge Research
The scientific computing approach is to gain an understanding of physical and chemical systems, through the analysis of mathematical models and computer simulations. Computational science is the key to expediting students' learning and discovery in all science-related disciplines. Thus, in 2012, faculty members from Chemistry, Computer Science, Biology, Physics, Geology, Mathematics, Material Science, and LTS staff members wrote a Blugold Commitment Differential Tuition grant proposal to secure sufficient funding to establish a campus-wide Blugold Supercomputing Cluster or BGSC consisting of one head node, two graphics processing units or GPU computing nodes, and 16 central processing unit or CPU nodes. The contributing members agreed that Dr. Sudeep Bhattacharyay (Chemistry) will serve as the principal coordinator for this project. Learning and Technology Services will work in conjunction with Dr. Bhattacharyay in managing the cluster and its uses in teaching and research for the whole campus community. The cluster grew steadily and received further funding from faculty start-up grants. Later in 2019-2020, with the help of a prestigious National Science Foundation Major Research Instrumentation grant (led by Principal investigators: Dr. Ma of Material Science and Biomedical Engineering and Dr. Bhattacharyay of Chemistry and Biochemistry) to faculty coupled with an in-kind grant from Hewlett-Packard Enterprise, the current Blugold High-performance Computing Center consists of two major clusters BGSC (24 nodes and 364 cores) and BOSE (61 nodes and 3904 cores). With the support of UWEC learning and technology services, six academic departments now give their students the research experience of a lifetime.
Blugold Supercomputing Cluster Mission Statement
To develop and maintain a high-performance supercomputing platform that fosters students' learning and catalyzes students' success.